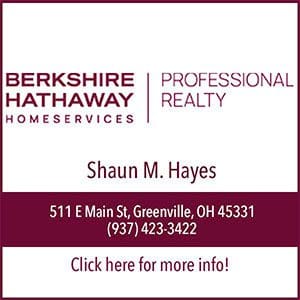 ARREST SUMMARY
August 25, 10:22 am. Anthony D Mcfarland was arrested by K D Knoop at W Market St. Sunoco. Offense of Disorderly Conduct/Intoxicated Annoy or Alarm.
August 25, 5:31 pm. Lauren M Covington was arrested by C A Chalfant at W Main St. Walmart. Offense of Theft.
August 27, 10:48 am. Hailey R Lewis was arrested by T R Weaver at Morehead St. Offenses of Tag Require/Annual Registration, Dog Antirabic Vaccine, Animal Running At Large.
WELFARE CHECK
August 25, 10:39 am. At W Market Street (Sunoco Gas Station), K Knoop came in contact with a subject reference a welfare check call.  As a result, a male subject was charged with disorderly conduct.
JUNK VEHICLE COMPLAINT
August 25, 11:26 am. The reported vehicle has been parked on Heather Rd without moving for 3 weeks. The vehicle was stickered by Ofc. T.R. Weaver for a 72-hour/junk vehicle violation. August 26. The vehicle has been moved.
 WARRANT
August 26, 12:29 am. Troy officers responded to Troy Kettering Hospital and arrested a female on an active warrant.
MENACING
August 26, 12:54 am. Ofc. A. McKown was dispatched to a menacing on Madison St. Subject was found to have a warrant. The subject was arrested for a warrant and found to be in possession of drugs and paraphernalia. The subject was incarcerated and charged.
ACCIDENT WITH NO INJURY
August 26, 2:59 am. S Plum St. and W Franklin St. A Vehicle struck a parked vehicle pushing it into a second parked vehicle.  The driver was cited for failure to maintain reasonable control.
TRAFFIC STOP
August 27, 11:29 am. Capt. Z.C. Mumford stopped a vehicle for passing numerous vehicles within 100' of an intersection. The driver was cited for the violation.
ASSIST SQUAD
August 27, 2:31 pm. Ptl. H W Bradburn responded to Hauenstein Ct. for a reported overdose. An adult male was arrested on his active warrants and charged with possession of drugs.
PRISONER TRANSPORT
August 29, 10:27 am. Ptl, H.W. Bradburn was dispatched to the Montgomery County Jail to pick up an adult female on her active Miami County Warrant. An adult female was arrested for her active warrants.