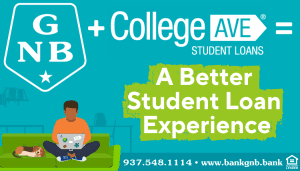 GREENVILLE – The Green Wave cross country program hosted the Treaty City Invitational with nearly 900 runners competing, representing 30 schools converging on the Greenville City Park under beautiful Saturday morning skies.
"Hosting Treaty City Invite is always a pleasure," said Greenville head cross country coach and meet manager, Stephanie Lind. "In keeping with the long history of the meet, we are fortunate to still have a cannon start and a swinging bridge crossing."
"This year we changed the course adding an extra hill up front and a short steep climb on the backside for the high school athletes, making the course a bit more of a challenge and more of a technical, tactical race."
"Its unfortunate more "big" schools don't head our way for the event, as the competition is always fierce and some great XC times are achieved on a challenging course. Hats off to the cross country team, coaches and families for putting together a great event. Thank you to Greenville City Schools maintenance department and athletic department for all their help. It is such a rewarding day seeing months of planning and preparation come together to transform our beautiful city park into a cross country carnival seemingly overnight."
"We have such a long history and good relationships with the city department, police, parks, EMS, and area businesses like Wolf tent, Masonic Lodge, the cannon crew, our officials ,Wayne Health Care, the Coffee Pot, Mikesell Concrete, IGA and others that they expect the event and know what we need without really having to ask," said Lind.
The Greenville High School girls had a strong race finishing 13th overall as a team with just one senior girl, Jaydn Norris, leading the squad. Not many places separated the top six runners. Part of the top seven are two freshman and Avery Baumann, who is rehabbing from a knee surgery from basketball season. The Lady Wave tied with Coldwater for the 13th place team finish with freshman Claire Lind finishing 6th for Greenville ahead of the Lady Cavaliers sixth allowed the home team to come out on top.
The Greenville High School boys were just five points shot of New Bremen for a 3rd place podium finish. Trey Rammel was tops for the Wave in with a 13th place finish in a large field of 320 athletes. The next four runners were right there together in a tight pack.
"Again, as that pack pushes up closer to our lead runner, we are going to have an exciting season," Coach Lind noted. "Overall, I thought we had some outstanding first races today. It got warm for the guys race and the large field of 320 posed some challenges for our guys, but Jack Suter ran his lifetime PR today. Our guys have great attitudes and are embracing the work asked of them to improve as a whole team."
"Really excited to see some of our Greenville athletes on the podium today," Coach Lind added. "Our numbers are up, and we knew the potential we had with our athletes, but this was the first race for our 2023 season and we have a lot of athletes this year that just ran their first XC race ever."
The Greenville Middle School girls ran strong races. Lydia Force was on the podium in 5th overall helping the entire MS girls team climb atop the podium as third place team edging out a strong Tipp City program for the spot.
"Having gone through a few years of not having enough runners to even place as a team, we are very excited about this," said Coach Lind.
The Green Wave middle school boys were just 10 points behind Brookville for a third place podium finish. Hayden Burns was on the podium with third overall, his twin brother Hunter just behind him finishing in 11th. The other boys push up to fill the gap between the 2nd and 5th runners in.
"We are going to see great things from this crew," Lind stated. "Our middle school athletes work extremely hard and love the challenge of pushing themselves. It's going to be a fun season watching what they can do."
"Really happy with the start to our race season." Coach Lind concluded. "Really proud of the work our athletes did today. Overall, just some.oustanding races and finishes for both squads. Our athletes did an excellent job executing their race plans today."