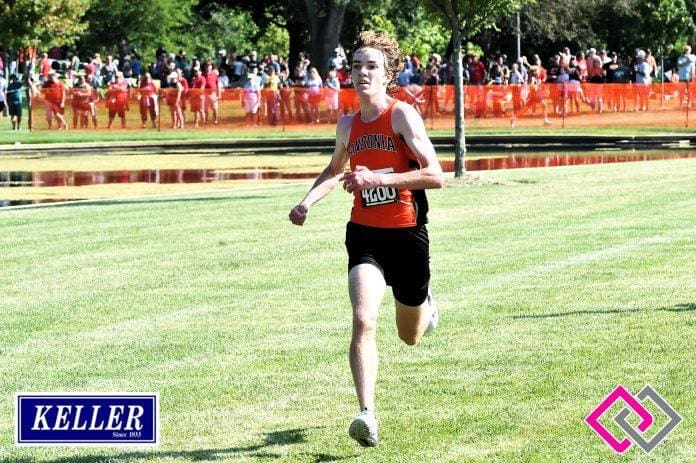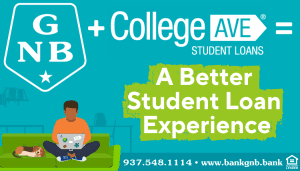 GREENVILLE – The Ansonia Tiger Cross Country runners were back in action this week, competing at the Treaty City Invitational in Greenville Park. Over 20 schools from around the area, and from all divisions, came to contest for the top honors at this year's event. When the dust settled, the Tiger team posted some of their best individual and team finishes so far this season. 
The junior high boys were the first to take to the course for Ansonia. The junior high boys race featured 174 runners on a challenging route through the park. Max Lentz led the charge with a new PR on the season, completing the 3200 m race in a time of 14:37.28, with Brady Wright close behind in a time of 14:56.16, also setting a new season PR for himself.
Coach Allen Newbauer of the Tigers had this to say:  "Both Max and Brady simply leveled up today. Running in a huge race like this, the boys knocked it out of the ball park."
Next up were the high school girls. 21 teams took part in the women's race in front of a massive crowd at the park. Peyton Billenstein [22:52.95] finished in 41st place overall, bringing home a new season PR and a solid run for her senior campaign. 
"I was really proud of Peyton today," said Ansonia head XC coach, Jason Wright. "Last year, she went down with a season-ending injury at this race. She came out today very focused and determined to conquer the demons from last season. It takes a lot of mental toughness to come back from something like that."
Sophomore, Olivia Creager, also had a fantastic run, posting a new PR on her season with a time of 23:22.77, and Jenna Mosler crossed the tape in a time of 35:42.22, besting her season's previous fastest time. All of the high school Lady Tigers set new PR's for their season and made tremendous strides towards their season goals.
"Our high school girls continue to improve their racing abilities, and they did a good job gauging themselves among their competition today," Newbauer noted. "They fought hard when they needed to on the toughest parts of this course."
The final race of the day came as the temperature was really starting to climb, but the high school boys rose to the challenge and finished with a 5th place team finish out of 22 competing schools. Senior, Matthew Lee, made the most of his final race at the Treaty City with a remarkable 2nd place finish overall, leading his Tiger team towards the top of the pile. 
"Matthew has climbed his way to another level of competitive racing," said Coach Wright. "It has not come easy. He's spent countless hours and miles, early mornings and late nights, strict training and nutrition, to work for where he is right now. I am so proud of how far he has come over these last few years. This race, this season, is going to be an exciting culmination of his efforts and the mentorship he has received from Coach Newbauer. The best is yet to come from Matthew."
Matthew's drive has only helped to ignite the rest of his team, as freshman Bennet Lehman torched the course with a 21st place overall finish in a time of 18:14.91. Ethan Sparks finished in 32nd place overall in a time of 18:51.77, and Matthew Barga [19:53.16] and Luken Longenecker [20:24.17] finished out the scoring top 5 for the Tigers. With Gavin Stachler's new PR finish of 23:52.97, Ansonia brought home a 5th place finish overall for their best performance so far in this 2023 cross country season. Luken Longenecker, Gavin Stachler, and Matthew Barga all crossed the line with PR's for their season today.
"We had a really tough and solid week of training this past week," Newbauer said. "Our guys were able to maximize their efforts and pour all they had into this race today. They all felt great about their finishes and our team placement, even on some tired legs." 
The Tigers will look forward to a long weekend to prepare for their next outing this coming Saturday for the Blackhawk Invitational at the Light Foundation's Chenoweth Trails. 
"That course is no joke," said Coach Wright. "It's one of the most authentic cross country courses you are going to come across. Challenging hills and rugged terrain can make for a grueling experience, but our kids seem to almost stand in defiance in the face of such a demanding course. It should be a lot of fun to watch them run next weekend."
Make sure to catch all the action next Saturday at the Light Foundation's Chenoweth Trails. Races are set to begin at 9 am. Come out and support your Ansonia Tiger cross country team!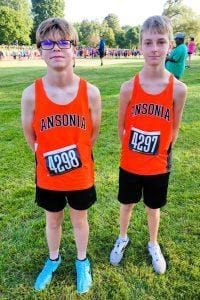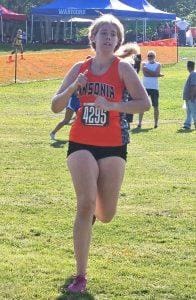 (courtesy photos}