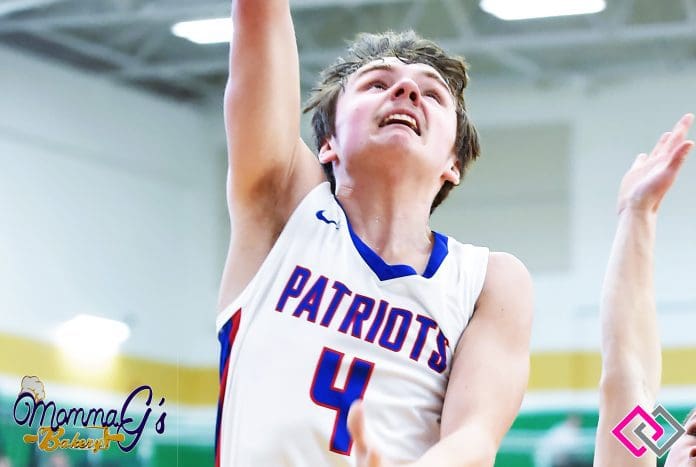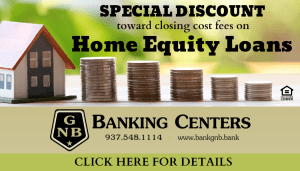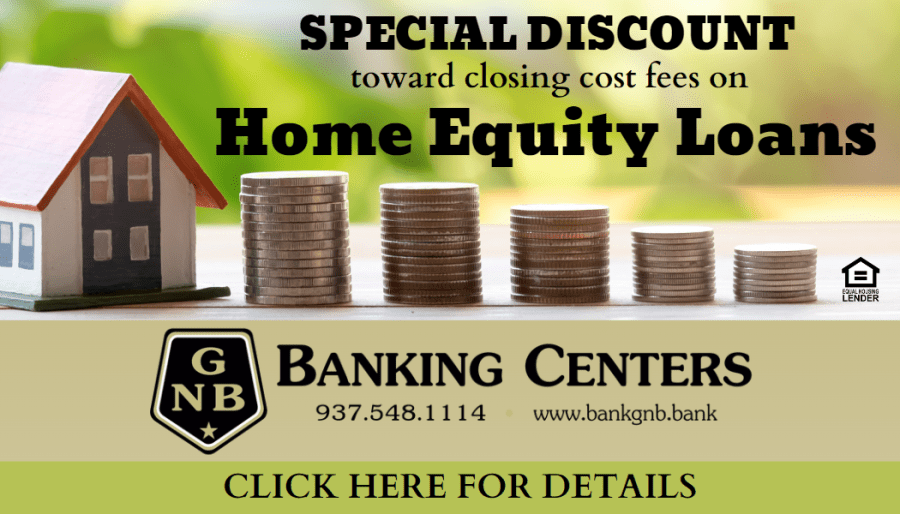 CLAYTON – The Tri-Village Patriots defeated the Dixie Greyhounds 53-49 to advance in OHSAA DIII tournament play.
"I thought our guys played hard, they competed," said Tri-Village veteran coach, Josh Sagester. "We have to be tough and make some shots – that's the bottom line. The ball goes in the hole you look a lot better – we have to make some shots. We have some guys that have a lot of experience."
Tri-Village jumped out to a 13-6 lead after one quarter led by 6 Justin Finkbine points, Wilson Suggs 4-points including a trey, Trey Sagester a basket and Camden Cook a free throw to round out first quarter scoring.
Both WOAC teams struggled to get points on the second quarter board with the Patriots taking the period 7-5 sending the teams to the break with Tri-Village leading 20-11. Suggs accounted for 6-points including 4-4 at the charity stripe.
Dixie came out of the halftime break on a roll wiping out the Patriots' 9-point half time advantage with a 14-2 scoring run to lead 25-22 at the 4:33 third quarter mark bringing a timeout from the Tri-Village bench. They Greyhounds took the third 16-6 to lead 27-26 with one period to play.
"They have some skilled kids, they stretch you a little bit and have some athleticism out front," Sagester noted. "It's not an easy matchup especially when a lot of their guys have the green light and a lot of those guys are capable."
Tri-Village founds its range including three 3-pointers from freshman Trey Sagester to grab a 48-34 lead with 1:52 on the fourth quarter board only to have Dixie dial in from long range including three triples with the clock winding down giving the Patriots a 4-point tournament win.
"We can't rely on a freshman to make the shots he made in the fourth quarter to give us some breathing room," said Sagester. "That's an awful tough task, a lot to ask in this environment."
The Patriots took the final quarter 27-22 with Sagester and Braden Keating each knocking down 9-points; Sagester three 3-pointersn and Keating 9-12 at the free throw line. Suggs added 4-points, Delong and Finkbine each with a basket and Tanner Printz a free throw to round out fourth quarter scoring.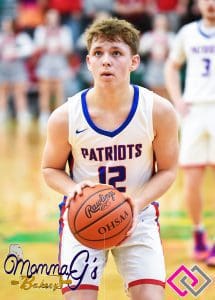 "Justin (Finkbine) is a little under the weather, he battled through it," Coach Sagester stated. "He'll get some rest. We have to get him healthy. He's a big piece of what we are doing. Wilson (Suggs) battled through some things, made some free throws, made some layups for us. Breaden Keating stepped in made some big free throws down the stretch for us. He's a tough kid. Tanner (Printz) got in foul trouble again and that's kind of difficult to play through at times but its 20 wins and a chance to go to UD Arena where we've been the beneficiary of some wins."
"We're happy we're moving on," Sagester concluded. "We have to get better between now and Friday."
Suggs led Tri-Village with 16-points. Owen Stevenson paced Dixie with 16-points.
Tri-Village faces Greenview, Friday, March 3rd at UD Arena with a District Title on the line. Game time 7:30 p.m.
BOXSCORE:
 TRI-VILLAGE 53, DIXIE 49
TRI-VILLAGE – W. Suggs 16, J. Finkbine 12, T. Sagester 11, B. Keating 9, D. Delong 2, T. Printz 2, C. Cook 1 – TOTALS 11 19-28 4
DIXIE – O. Stevenson 16, N. Emrick 10. Logan Miller 8, A. Marker 6, A. Huffman 5, H. Parker 2, C. Hawk 2 – TOTALS 8 6-12 9 49
3-POINTERS
Tri-Village 4 (T. Sagester 3, W. Suggs 1)
Dixie 9 (O. Stevenson 3, N. Emrick 2 A. Marker 2, Logan Miller 2)
SCORE by QUARTERS
13-07-06-27 53 Tri-Village
06-05-16-22 49 Dixie