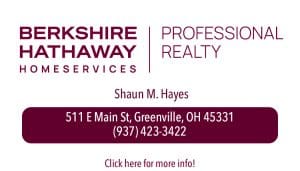 TRAFFIC STOP
Feb. 13, 2023 at approximately 3:08 p.m., police performed a traffic stop at the 1200 Block of Sweitzer Street on a vehicle for failing to stop for a stopped school bus. Officers observed the defendant now known to me as William Osborne operating the listed vehicle North Bound on Sweitzer Street in the left lane near Eidson Road. They also observed a Greenville City School Bus stopped while traveling Northbound in the right lane on Sweitzer Street near Eidson Road. The school bus had its flashing red lights and stop sign fully extended and activated to indicate the loading and/or picking up of children. Police observed Osborne fail to stop for the stopped school bus with the clearly displayed red lights and stop sign and proceed northbound passing the stopped school bus. They performed a traffic stop for the violation at the 1200 Block of Sweitzer Street. The defendant was issued his copy of the citation and advised of his mandatory court date and time. On Feb. 15, at approximately 945 a.m., police contacted the Greenville City Schools Transportation Department to obtain the video footage from the school bus of the violation and a statement from the driver of the bus at the time of the violation. They left a message for the Transportation Supervisor; Patricia Martin asking for the footage and statement. Officers later spoke with Martin who advised that she would email me the footage and statement. Police will add the footage and statement to the report once received.
DISORDERLY
Feb. 19, 3:34 p.m.: Officers were waved down by a subject while I was traveling northbound in the 500 block of Washington Avenue. Upon investigation, they spoke with the victim; Stephanie Kirchner who stated that the defendant; Shannon Vanhorn wasn't letting her leave in her car while parked on the street in-front of her residence on Washington Avenue. Kirchner stated that Vanhorn stood by the driver side door of her vehicle so that she couldn't leave. Vanhorn was so close to Kirchner's car that, Kirchner felt that if she left her car may hit Vanhorn. Kirchner said that Vanhorn told her that the car belonged to her and that she couldn't leave. Police spoke with Vanhorn who told officers she believed the vehicle belonged to her. It was confirmed through dispatch that the vehicle was dispatched with Phyllis Kirkpatrick who is Kirchner's mother. Kirchner wanted to file charges against Vanhorn. Kirchner was given the victim rights form and witness statement to fill out when able. Kirchner left the scene and Vanhorn returned to her residence on Washington Avenue. Vanhorn was previously indicted for vehicle theft of the same vehicle on January 26, 2023 by a Darke County Grand Jury. At approximately 4:10 p.m., Kirchner came to the Greenville Police Department to complete and return the forms. The witness statement and victim rights were completed and will be scanned into the report. A misdemeanor citation was completed for disorderly conduct and will be served to Vanhorn when located.
Feb. 22, 6:28 p.m.: Police were dispatched to the 300 block of West Water Street reference a disorderly male that had broken a window out of a vehicle. Upon arrival, police recognized officers speaking to a subject they immediately identified as Neil Fultz. Police had already radioed for Greenville Rescue to respond reference Fultz was under the influence of illegal drugs. While speaking to him, police observed the front passenger window was busted out of a 2016 Chevy Cruz. Police also observed a water main cap sitting on the center console inside the vehicle. Fultz was extremely hyper, and kept asking what time it was. He was also hallucinating. He stated that a vehicle that was parked on the street was lifting off the ground and moving. Fultz stated that he attempted to ask the victim, later identified as Marcus Elleman, what time it was. Due to his intoxicated state, Elleman did not wish to speak to him. Fultz stated that he then picked up the water main cover and through it through the window of the listed vehicle. Rescue then responded to the scene to treat Fultz. He stated that he would voluntarily go to the Hospital, but originally refused to get in the ambulance. When Fultz agreed to get in the ambulance, police advised Neil that they would need to perform a search of his person prior to him getting in. While searching Fultz, police located a small bag containing a Crystal like substance in his right front pant pocket. Fultz stated that the substance was Methamphetamine. The substance was field tested and tested positive for Methamphetamine. He was then transported to Wayne Hospital by Greenville Rescue. Police  followed the ambulance to Wayne Hospital. Upon arrival at the hospital, Fultz refused to exit the ambulance. Police responded to Wayne Hospital. Officers able to talk Fultz into exiting the ambulance. Upon exiting, immediately began running North towards Sherman Street. Officers caught up to Fultz approximately 100 feet from where the ambulance was parked, and force was used. Fultz was placed under arrest into handcuffs that were gap checked and double locked. Neil suffered a scratch to his hand. Neil was then
treated by Hospital staff, but refused treatment and was transported to the Darke
County Jail. Due to Fultz's behavior, he was placed into the restraint chair. He was released to Jail staff. The backseat of my cruiser was checked before and after transport with nothing located. Police also spoke to the victims, Marcus Elleman, and Patrick Carter, reference this incident. Both subjects stated that Fultz was in the street yelling. When they came outside, Fultz began yelling at them. Carter said Fultz then picked up a flower pot and through it at his 2015 Chevy, causing damage to the vehicle. Both parties stated that Fultz then asked them what time it was. Due to Fultz's behavior, they chose not to respond and began walking towards their house, on West Water Street. Fultz followed them, picked up a water main cover, and through it through the front passenger window of Elleman's vehicle. Both parties stated that Fultz then ran up to their front door and began kicking the door. Both parties stated that Fultz caused them alarm. Both parties filled out written statements and victim rights forms. Fultz was charged with Criminal Damaging, Disorderly Conduct, Possession of a Controlled Substance, and Obstructing Official Business. Due to the Disorderly Conduct taking place within 1000 feet of St. Mary's school, it is enhanced to a fourth degree misdemeanor.
WANTED
Feb. 19, 2 p.m.: Officers responded to the Towne House Motel; 209 East Main Street for a Wanted Person check. Upon my arrival, officers spoke with other responding police, who informed that the defendant now known to me as Misti Blankenship was staying in room 112 and that she had an arrest warrant for failure to appear for theft with a bond of $25,000 out of Montgomery County. Det. They knocked on the door and saw through an open window that Blankenship was inside. Blankenship exited the apartment and police informed her that she had a warrant and she was placed under arrest. Dispatch confirmed the warrant. Blankenship was placed into handcuffs that were gap checked and double locked. She was placed into a cruiser and transported to A. Brown & Sons Nursery; 11506 North Dayton Greenville Pike, Brookville. OH 45309 where Officer Kim from the Huber Heights Police Department took custody. The cruiser was checked before and after transport with no contraband being found.
TRASH/DUMPING
Feb. 22, 12:41 p.m.: Officers were dispatched to the 200 block of Hart Ave, in reference to a trash complaint. Upon arrival, they observed several large pieces of torn furniture in the back yard next to the garage. This included a mattress, part of a couch and a broken television. Police then attempted to make contact with a resident but were unable to. A five day trash notification was posted in the door. The owner of the residence is Jennifer Warner. This case will be followed up on in case management.