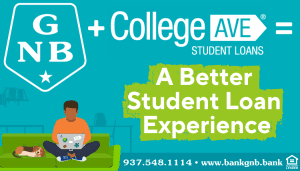 GREENVILLE – The Greenville Lady Wave soccer program is on the turf at Harmon Field preparing for the upcoming 2023 fall season under the direction of head coach, Dave Ernst.
Ernst begins his fourth season at the helm of the Lady Wave with a new assistant coach on the sideline and is expecting good things for the upcoming fall season.
"We have a pretty exciting group of girls," Ernst said. "We're always looking for more athletes, doesn't necessarily have to be a soccer player but an athlete – we can teach them soccer. I would like to add another six or eight girls to have two full squads."
John Tabler takes over the Lady Wave assistant coaching position vacated by Ethan Cundiff who steps up to take the head coaching spot for the Greenville boys soccer program.
Tabler, a former quarterback previously served as a Greenville assistant football coach as a quarterback coach.
"I picked up my friend of 30 years in John Tabler," said Coach Ernst. "His soccer experience is very limited but his energy and motivation, discipline and accountability is off the chart so he'll bring things to the team we never had."
Caitlin Beasecker joins Coach Ernst and the Lady Wave coaching staff as a voluntary assistant.
"She'll be working with our program, also the middle school program, taking our philosophies and ideas and instituting them down the middle school so I don't have to reteach them," said Ernst. "The middle school program is going to come along. Going to look to get that started with the MVL so any questions they can contact me."
"We compete in the competitive MVL," Ernst noted. "We're going to be a different team from the past three years. We're going to be aggressive and physical. We're not going to back down from any of the MVL teams so they're going to be shocked when the play us."
The Annual Greenville soccer alumni soccer games are scheduled for July 29th and will showcase a FREE three-hour soccer camp prior to the alumni matches.
"We are going to run a free camp from 1-4 p.m. for any kid that wants to come," Ernst said. "No preregistration necessary, just show up at the field – free three hour camp."
Looking to the 2023 fall high school season, Coach Ernst stated, "We have a lot of young girls with a lot of passion and excitement so definitely looking forward to August 11th for our first tip vs Trail here at Harmon Field (First Football Friday). It's an annual match with National Trail. Nice night to come out, get the girls some experience, play hard and move forward with the season."
Coach Ernst is pleased Coach Cundiff is moving to head coach of the boys program and looks forward to continuing their coaching relationship.
"I couldn't feel good about myself by keeping him here and not having a boys program," Ernst said, "so anything I can do to help – I gave up my assistant coach so they would have one."
"For soccer in Greenville – both entities, both the girls and boys have to be successful," added Ernst. "Anything I can do to help Coach Cundiff he knows that I will help him."