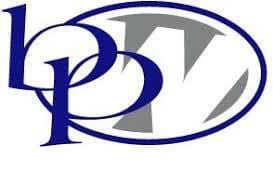 The Greenville Business & Professional Women's Club is making preparations for the next meeting which will be held on Thursday, June 8th. The meeting will be hosted by the newly elected officers President Maria Moore, Vice President, Angie DeGideo, Secretary Vicki Cost and Treasurer Dorothy Poeppelman.
The monthly dinner meeting will be held at Miller Flowers located at 2200 St Rtt 571, Greenville. The meeting will begin at 6:30 PM at a cost of $20.00 per person. The fee includes a planter which you will be putting together that evening along with a meal provided by the officers.
The Club is currently promoting their Chicken BBQ fundraiser which will be held on Wednesday, June 21st from 4:30-6:30PM at the VFW on Ohio Street, Greenville, OH. The price is $9.50 and includes one half BBQ chicken, applesauce, chips and a roll. Tickets can be purchased from any BPW member, at the Merle Norman Studio, 309 S. Broadway, Greenville, Beanz Buttercream Bakery, 180 E 3 rd , Greenville or by calling Angie DeGideo at 614-586-6602. The Club holds fund raisers throughout the year to raise money to grant scholarships to the young women of Darke County.
The Club meets the second Thursday of every month for a dinner meeting. Information on BPW can be found on Facebook at Greenville BPW Club or at the website www.bpwohio.com . The Greenville BPW Club invites women interested in learnin more about the club to the meeting. Contact Vicki Cost at vcost@coxinsurance.com by noon on June 5th to make a reservation to attend this meeting. The cost is $20 per person.