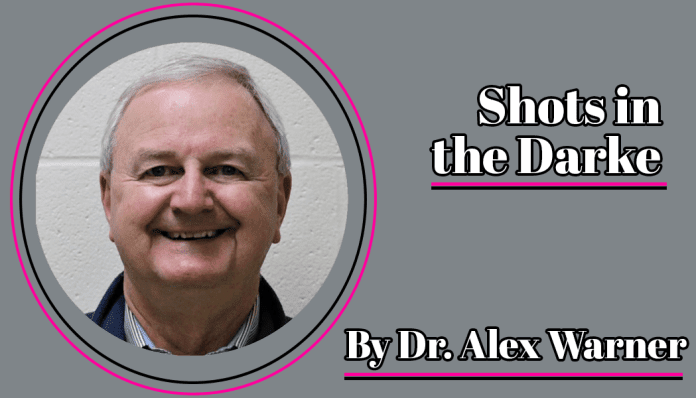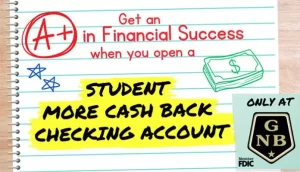 I occasionally watched the 44th Ryder Cup competition over the past few days hoping to
see some high drama between most of the best American and European golfers but was
somewhat letdown as Team Europe dominated from start to finish, winning by a final score of 16.5-11.5 in the various types of games that were played by the 12 man teams over three days. Rory McIlroy went 4-0-1 and along with Tyrrell Hatton and Victor Hovland each going 3-0-1 paced the Euros while Max Homa, in his first Cup experience, led American efforts with a 3-1-1 mark. Scottie Scheffler, the world's number one ranked golfer, and Jordan Speith both were 0-2-2 and Rickie Fowler 0-2 as the U.S. failed to win on European soil for the first time since 1993.
High school fall sports continue as we enter my favorite month of October. Can't beat the
weather, activities, and sporting events!! Both boys and girls golf have completed their league tournaments and D-II and D-III schools have moved from sectional qualifying to the district level while the larger schools in D-I begin sectional play this week. Congratulations to all area schools and individuals who have gathered post-season honors!
Girls tennis teams also start sectional play this week while boys and girls cross country
teams have league meets scheduled for October 14th with district competitions set to go
October 21st. Volleyball tournament action begins the week of the 16th as does both boys and girls soccer. Football post-season play starts October 27th with 16 schools qualifying in each of four regions per each of the seven divisions or 64 teams in each division. There will be the usual moaning from the fans of teams who just missed making the cut—however you can'tcomplain if you don't make the D-I playoffs as only six of the seventy largest schools by enrollment in the state won't participate in the fun! The other six divisions each have 105 schools eligible to continue play based on computer points.
Here's a quick update on area football as we enter Week Eight—in the Miami Valley League
there's a three-way tie atop the Miami division among Troy, Tipp, and Butler, each of whom
have a 5-1 record including 1-1 marks against each other!! In the Valley division Sidney and Stebbins are even with 4-2 marks but the schedule favors the Yellow Jackets as Stebbins has to face the Trojans, Red Devils, and Aviators in their final three games.
In the Midwest Athletic Conference, Coldwater and Marion Local remain deadlocked at 5-0
as they look forward to their Week Ten clash at Maria Stein. The Cavaliers still have to face the 4-1 Versailles Tigers who are tied for second place with Minster—the Wildcats finish regular season play at Versailles so there are some big games to be played up north!!
The Western Ohio Athletic Conference race has a 5-0 Ansonia squad holding a half game
advantage over Tri-Village who is 5-1. The Tigers are averaging almost 40 points per game and have already beaten the Patriots in a classic matchup two weeks ago. While the Patriots would seem to have an easier final three games, Ansonia has to travel to 2-3 Tri County North and 4-1 Preble Shawnee before hosting arch rival Mississinawa Valley.
If you happened to watch Notre Dame's comeback win over Duke Saturday night you might
have noticed a familiar face on the Blue Devils' sideline. Offensive coordinator Kevin Johns is a Piqua High School graduate and was a two-time D-IAA All-American quarterback at the
University of Dayton, graduating in '98. After leaving UD with a mathematics degree he
entered the coaching ranks, compiling a travel itinerary that is par for the course for those in that profession. Starting at Northwestern as a grad assistant, he spent time at Richmond, back to Northwestern for seven seasons, six years at Indiana as first co-offensive coordinator and then as the coordinator, on to Western Michigan as OC for a year, one year at Texas Tech as OC, three years at Memphis as OC and now he's in his second year of calling the plays in Durham. Talk about being on a first name basis with realtors and travel agents!!
What happened to the Browns and Bengals this Sunday? Good Grief!! With an injured
Deshaun Watson sitting out the Ravens game the Browns were hapless offensively and
couldn't contain Lamar Jackson as they fell 28-3. The Bengals, after taking the opening kickoff down the field only to settle for a field goal, took the rest of the afternoon off, letting a Tennessee Titans team that had been humiliated a week ago by Cleveland run roughshod over them by a 27-3 count in a game that wasn't that close. A far from healthy Joe Burrow needs more time to heal his injured calf but with the Stripes looking at a 1-3 start it will be hard to sit him out of the next two games, first at Arizona and then home with Seattle before reaching the team's bye week. It was a rough week for Ohio fans!!
Major League Baseball playoffs begin Tuesday with the Braves and Dodgers receiving first-
round byes in the NL while the Orioles and either Rangers or Astros get a few days off in the AL. Unfortunately the Reds came up short in their bid to become only the third team to makethe postseason following a year with 100 losses or more. Need more veteran pitching to go with a young and talented squad!!!
Finally, in the "enough to make you cry" category comes this. If, instead of buying the
newest IPhone every time Apple launched one, you'd spent the same amount of money on
Apple stock, you'd own 910 shares worth approximately $145,000 today!! I knew I should
have kept that old flip phone!! Have a great week, stay active and healthy!