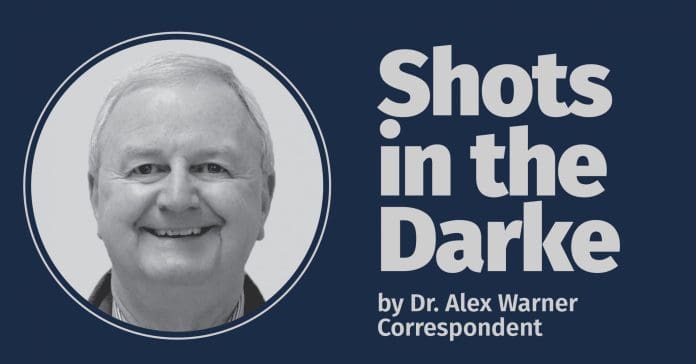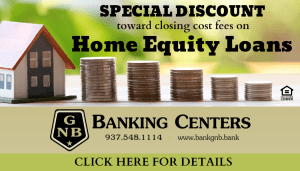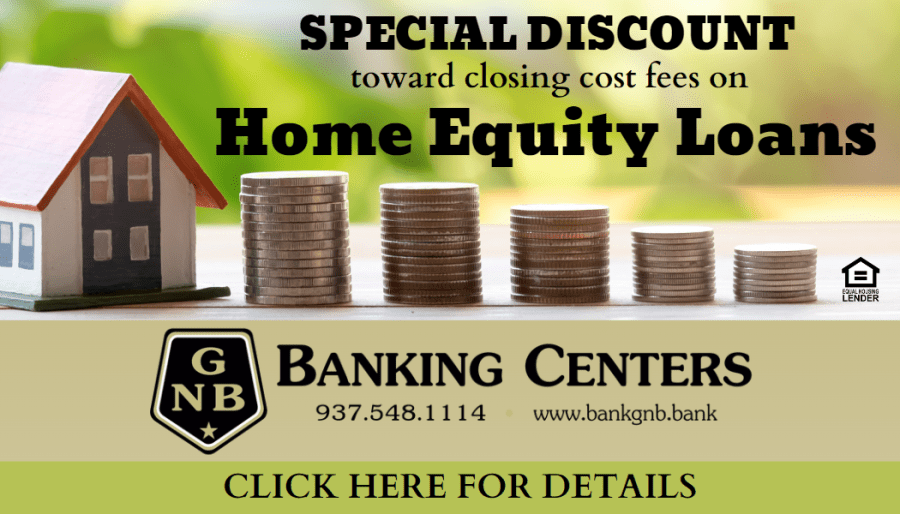 After writing about the virtues of the 35-point rule in Ohio high school basketball games in  both regular season and tournament action in last week's column, let's take a look at the first two weeks of girls play in the annual hoop fest. To refresh everyone's memories, anytime a team achieves a 35-point lead in the second half of a game, a "running clock" comes into play, stopping only for timeouts or injuries with the goal of avoiding blowout losses by lesser teams.  
Some controversy has arisen as a result of the top-rated team in the state in Division IV, the Lady Patriots of Tri-Village, defeating Yellow Springs by a 85-1 score in opening round play and then following that with a second-round win over Twin Valley South by a 72-11 count.  
Some "older but wiser" guys gathered at the MyCountyLink.com office this past Friday to discuss this situation. Participating in the round table talks were Dale Barger, longtime sports  information director for the Western Ohio Athletic Conference and sports editor of  MyCountyLink; Gaylen Blosser, high school sports enthusiast, photographer extraordinaire, and publisher of MyCountyLink; Mike Stegall, well-known sports figure, columnist, and retired  27-year football official; and yours truly, a longtime telecaster of local high school football and  basketball, columnist, and former high school basketball coach.  
In reviewing first and second round tournament scores from around the state in all girls  divisions it was found, even with the "running clock" rule, that:17 games were decided by 60 points or more; 11 contests by between 50 and 60 points; and  22 games by 40-50 points. Still romps with 22 of those games by number one or two seeds in the district brackets! 
The discussion was filmed and can be seen on the MyCountyLink.com website. It was a thorough and thought provocative session that was wide ranging in opinions, facts, and figures. It will be well worth your time to listen to the views expressed by the panel!! 
Sam Prakel, the Pride of Versailles, won two titles at the recent US Track and Field Indoor Championships held in Albuquerque, NM. The University of Oregon alum claimed the 1,500 meter honors with a time of 3:42.62 AND the 3,000 meter race in 8:12.46. Always great to see a local product do well on the national scene!! 
In high school bowling action the Versailles girls placed second in D-II sectional play and advance to district play this Wednesday at the Beaver-Vu Lanes in Beavercreek. Emma Billenstein rolled a 623 series and Danielle Francis a 582 to lead the Lady Tigers. Meanwhile, the Mississinawa Valley girls placed 12th and also qualified for district action being led by Krista Miller's 477. Ansonia's Haylee Brown made it as an individual with a 432 line. 
On the boys side of the alleys, the Versailles team moved on with a fourth place finish, Noah  Covault leading the way with a 590 followed by Mitchell Bey's 559, Colten Groff's 539, and  Sam Alber's 535. Ansonia's Garrett Brown goes to the district on the strength of a 543 while teammate Matt Middleton just missed advancing with a 533. The boys roll at Beaver-Vu on Tuesday. 
The Greenville boys and girls enter D-I play this week at Poelking Woodman Lanes in Dayton, the girls Tuesday and the guys Wednesday. 
HIgh school basketball tournament action this week with local teams involved: 
Monday the 20th: Russia girls versus Botkins at Sidney 
Preble Shawnee girls against West Liberty Salem at Covington Versailles girls and Miami East at Covington 
Tuesday the 21st: Russia boys face Triad at Piqua 
Tri-Village boys versus Springfield Northwestern at Northmont 
Wednesday the 22nd: T-V girls and Tri-County North at Versailles 
Greenville boys against Chaminade-Julienne at Trent Arena in Kettering 
Thursday the 23rd: Ansonia boys and Fort Loramie at Piqua 
Versailles boys and Milton-Union at Northmont 
Preble Shawnee boys against West Liberty-Salem at Northmont 
Finally, what do you think about THE unilaterally cancelling a home and home football series with Washington in '24 and '25? The supposed reason is to allow THE to schedule an EIGHTH  home game in '24, using the extra revenue to pay both the $500,000 cancellation fee to UW  and the cash given to so-called "sacrificial lambs" for coming to Columbus and amusing  Buckeye fans. Get ready for further cancellations as big-time college programs avoid each other as the future 12-team playoff comes into being. Stay healthy and active!