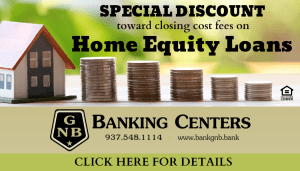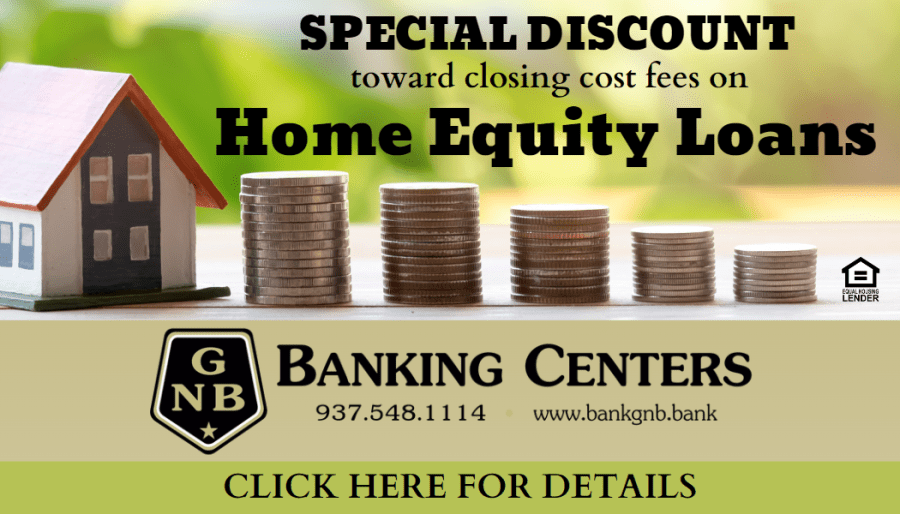 DAYTON – The Preble Shawnee Arrows used a strong second half to dispose of the Cincinnati Seven Hills Stingers to earn its first OHSAA District Championship title in 34 years with a decisive 42-27 win at UD Arena.
"I wasn't born yet," Preble Shawnee coach, Jake Turner said with a chuckle. "These guys bought into hard work. We've tried to prepare them the best we can as a coaching staff. They trust it and stay with it. These guys put in work from day one, these guys matured and grew up and got better and that's what it takes. They put the team first and good things happen."
Not only did the team captured its first district title in 34-years but also set the Arrows all-time boys basketball season win record recording its 22nd win of the year.
"It feels amazing – 34 years is a long time," said the Arrows team leader, Mason Shrout. "We just made history. That's all we have been talking about all week – one is we want to win the district title and two with 22-wins we just posted the most wins in Preble Shawnee history. We came out and executed. I couldn't be more-happy for our guys, everybody played good tonight."
A slow start to the game greeted both teams with Preble Shawnee taking the opening period by a 10-6 score led by five Mason Shrout points. The Arrows 6"8" Logan Hawley chipped in 4-points and Isaac Blankenship added a free throw.
"A little ugly, a little sloppy but a different stage, a different environment, a different arena," said Turner. "We knew it was going to be a little sluggish start just because of nerves and things like that but that's normal for 16, 17, 18 year old kids. To not be a little nervous tonight I would be a little worried."
Second period play mirrored opening quarter action with defense and missed opportunities keeping scoring to a minimum with the Arrows adding 7-points to the board while holding the Stingers to a single triple sending the teams to the break with Preble Shawnee holding a 17-9 lead.
The Arrows took advantage of eight third quarter Shrout points, a Brayden Robinette 3-pointer and a Hawley basket to outscore the Cincinnati school 13-6 and push its lead to 30-15 after three complete.
"I though he (Shrout) passed up four or five 3's he should have took," Coach Turner stated. "Never thought I would have to say shoot it but I think that was just him trying to be in attack mode, aggressive, trying to get an easy shot for either him or his teammates – very unselfish player but both ends of the court – he was unbelievable tonight."
Period No. 4 had Preble Shawnee extend its lead to 38-21 at the 4:11 mark before closing out the fourth with both teams scoring 12-points to give the Arrows a convincing 42-17 victory and advance to the Sweet 16.
"Defensively all night we flat out got after it and that's been our game plan all year with a lot of teams," said Coach Turner. "Come out, make it tough for them to score and I thought we did a great job. Every point we made them work – give up 27-points in a game you should win. Our defensive effort was just unbelievable."
Shrout led Preble Shawnee and all scorers with a game high 23-points including a perfect 7-7 at the free throw line while pulling down 16-rebounds and collecting 5-steals for one of the team's two double-doubles. Logan Hawley also had a double-double with 10-points and 11-rebounds in the win.
"He's a defensive game changer," Turner said of Hawley. "At 6'8" anytime you have one of those guys when you're overly aggressive it helps cleaning up stuff around the rim and he does a great job of not only blocking shots but altering shots. That is huge for how we want to play defense – and offensively he was great around the rim tonight."
Preble Shawnee will represent the Western Ohio Athletic Conference (WOAC) as it heads to the Sweet 16.
"We still have one (Tri-Village) more playing tomorrow night," said Coach Turner. "I know that's a rival but we'll be rooting for them as well and hopefully they can find a way to get a win and have two teams in the Sweet 16 – that would be awesome. Our league doesn't get enough credit. We've had four or five teams make good tournament runs and win a lot of games this year. This is a huge win for our league and I hope they (Tri-Village) can get one tomorrow night."
BOXSCORE:
PREBLE SHAWNEE 42, SEVEN HILLS 27
PREBLE SHAWNEE – M. Shrout 23, L. Hawley 10, I. Blankenship 5, B. Robinette 3, Co. Roell 1 – TOTALS 15 9-14 1 42
SEVEN HILLS – I. Richardson 15, L. Bien 4, J. Sims 3, R. Shaffer 2, J. Ringle 2, T. Yarbrough 1 – TOTALS 5 5-8 4 27
3-POINTERS
Preble Shawnee 1 (B. Robinette 1)
Seven Hills 4 (I. Richardson 4)
SCORE by QUARTERS
10-07-13-12 42 Preble Shawnee
06-03-06-12 27 Seven Hills