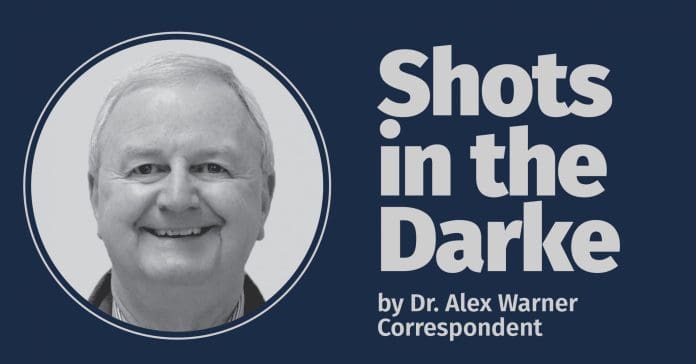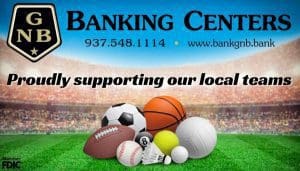 OH NO!!! So close to a second straight trip to the Super Bowl and it came down to an unnecessary roughness penalty with eight seconds left moving the ball into field goal range!  The Chiefs Harrison Butker converted the 45-yard gift into the winning points as Kansas City ruined the hopes and dreams of Bengals fans everywhere with the 23-20 win.  
The Bengals played well enough to win even with Joe Burrow being punished early by the Chiefs Chris Jones and the rest of the KC defensive front and a few dubious officiating calls (I know, I know, sour grapes!). Patrick Mahomes did what he always does, even with a gimpy ankle, and thus Kansas City moves on to Phoenix in two weeks.  
Geez, it's hard to write about the Bengals season coming to an end after ten straight wins.  From the two losses on the last play of the game to start the year and the .500 mark through  eight games to the franchise record win streak, Cincy made this a memorable year—wallow in  pity for a week or two, then look ahead to the future as this is a team of destiny! 
Meanwhile, the Eagles hammered a 49er team in the City of Brotherly Love. San Francisco's Cinderella story with rookie QB Brock Purdy at the helm was swept away early in the game as Purdy injured his right or throwing elbow as a result of defensive pressure. With Purdy sidelined, the Niners were forced to use journeyman Josh Johnson until he was knocked out of the game with a concussion. Purdy came back in with Philly well ahead but was limited to handing off the ball and the chances of a comeback were null and void. 
Jalen Hurts and the Eagles (Iggles if you're from Philly) took advantage of the situation as  good teams are prone to do and thus will face the Chiefs in Arizona February 12th. Should be  a great game but man will all of us miss the Bengals!! 
Longtime sports announcer Billy Packer passed away this weekend at age 82. Packer was the color analyst for an almost unbelievable 34 NCAA Final Fours, first for NBC and then for  CBS, and formed part of the telecast team that covered the highest rated game in basketball  history, the 1979 title game between the Magic Johnson led Spartans of Michigan State and  the surprising Sycamores of Indiana State featuring Larry Bird.  
Here's the first of two trivia questions concerning Packer that should test you veteran sports aficionados as well as informing younger readers—who were the other announcers of the '79 game? Secondly, Packer was a starting guard on the 1962 Wake Forest squad that reached the Final Four before falling in the semifinals. Who defeated the Demon Deacons in that contest? 
Congratulations are in order for former Reds third baseman Scott Rolen on his selection to  the Baseball Hall of Fame. A seven-time All-Star and winner of eight Golden Gloves, Rolen completed his seventeen career by spending four years in the employ of the Reds, retiring after 
the 2012 season. A natural leader in the clubhouse he won a World Series ring with the '06 Cardinals and is well-deserving of the Cooperstown honors.  
Former Colts head coach Frank Reich, who was fired in mid-season this fall, was just named to the top position of the Carolina Panthers. Reich compiled a 40-33-1 record in Indianapolis and was hampered by the unexpected early retirement of franchise QB Andrew Luck (remember him?). The team never could find an adequate replacement for Luck and suffered as a result even with some outstanding talent on both sides of the ball. You have to feel sorry for Panthers interim coach Steve Wilkes—he took over a team in disorder after five games and led them to a 6-6 mark and a chance to win the abysmal NFC South. 
Looks like Georgia QB Stetson Bennett didn't know when to stop celebrating the Bulldogs second consecutive national championship. He was arrested over the weekend in Dallas on a charge of public intoxication.  
The OHSAA girls basketball tournament gets underway next Monday, February 6th. As a result of seedings and bracket draws Sunday all eight county teams know where they're headed and who they'll play.  
 In D-II, the Lady Wave of Greenville (an 18 seed) will tangle with Tecumseh (a 3 seed). 
Two local schools play in D-III tourneys, Versailles (7) meeting Houston (13) with Arcanum's Lady Trojans (12) facing Milton-Union (4). 
The remaining Darke County teams are in D-IV. Top seed Tri-Village (ranked first in the state) takes on Yellow Springs (11); Bradford (14) awaits the winner of Russia-Triad; Franklin-Monroe  (10) squares off with Botkins (4); Ansonia ((6) meets Troy Christian (7); and Mississinawa Valley  (3) is bracketed with Riverside (8). For more details as to time and place continue to check here at mycountylink.com throughout the week. 
Billy Packer teamed up with the great Dick Enberg (Oh, my!!) and former Marquette head coach Al McGuire to call that epic Magic-Bird contest won by the Spartans 75-64. The great Ohio State team led by Jerry Lucas and John Havlicek defeated Packer's Wake Forest team 84-68, only to fall for a second consecutive year in the championship game to Cincinnati by a 71-59 count as Lucas was severely hampered by a knee injury. 
Finally, don't forget the battles for WOAC crowns this week as the T-V girls take on Preble Shawnee in New Madison Thursday night and the T-V boys travel to Shawnee Friday. And all of you Bengal fans might want to stay away from any sharp instruments for the next few days!!