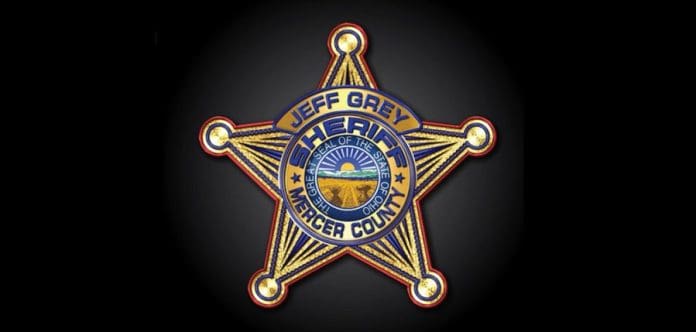 CELINA– Mercer County Sheriff Jeff Grey reports the arrest of two individuals last evening on drug related charges. On Tuesday, March 7th at 8:45 PM, Mercer County Deputies stopped a vehicle for a traffic violation in the area of US 33 and Kuck Rd, in Center Township. The vehicle was driven by Braden Etgen (20) of Rockford, who had Isaiah Garland (21) of Fort Recovery, as a passenger.
A Mercer County Sheriff's Office K9 unit was called to assist with the stop. The K9 conducted a free air sniff around the vehicle and alerted to the presence of narcotics. A search of the vehicle and its occupants, found suspected methamphetamines and fentanyl pills. Both Etgen and Garland were booked in to the Mercer County Adult Detention Facility for Possession of Drugs, a Felony of the Fifth Degree and are being held without bond.
The Mercer County Sheriff's Office was assisted by members of the Grand Lake Drug Task Force and the Mercer County Prosecutor's Office. The case will be turned over to the Mercer County Prosecutor's Office for review of additional charges.