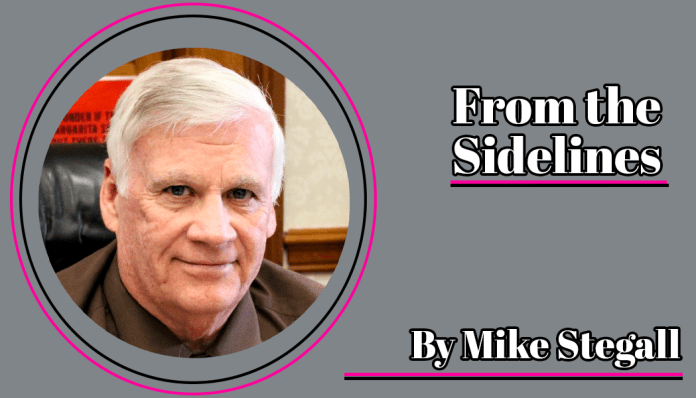 For many of us, football season can't get here soon enough.  We have waited and waited and finally our dreams have come true.  The offseason is especially hard, I would suppose because I am one, on former players and coaches.  We love the game and always will, that is why the season is so important to us…..it feeds our addiction.
Approximately 400 million people around the world watch football games every year. It has become an international sport, and the NFL couldn't be happier.  So, in order to feed the beast that is its die-hard fans, fantasy football came into existence in 1962 in Oakland. Bill Winkenbach, part owner of the Oakland Raiders, got some friends together and created the first fantasy football league. Leagues did not really get going online until 1985.
Grandstand sports services launched the first nationally available fantasy football leagues online through Q-link (later America on line -AOL).  Two years later in 1987, Fantasy Football Index, the first magazine for fantasy was launched.  From there, it exploded onto the world scene, with over 11 million people playing, and with Fantasy sports services bringing in 9.48 BILLION dollars in 2022!
In 2001, I entered into the fray with nine other people and formed our own fantasy league, The Bucknuts.  My teams name is Beegs Batallion (my high school nick name was Big Beeg……don't ask!)  We have changed a few people over the years, but a core group of about six of us are still going strong in our 10 team league.  The great thing about our league is we have a draft party, and an end of season party so we get to see each other and brag and cry about our seasons over some good food and drink.
Don't go thinking that this is just a good old boys sport, our league has two women in it, my sister in law Debbie Larger who's team name is the Silver Bullets and Joyce Bowers, who manages (?) Coyote Ugly (I can't remember where that name came from, but I think she inherited it from someone who quit the league!) Worldwide, 38% of fantasy participants are women.  Both women have won championships in our league, and we look at them as just one of the "guys" (no disrespect) because they are good drafters of players, managers, and they give as good as they get, and we like it that way!
Maybe you are wondering why this has become so popular? I think it is because it has some real similarities to being a coach or General Manager. It is hard to explain really, but it does give you the chance to actually try and "manage" a team that you have built through the draft.  It does keep you involved all season, and it also helps you understand, just a little bit, what coaches and General Managers go through during a season.
In Fantasy, as in the real game, injuries play the key part.  Building a roster requires you to get the best players you can at their position, then, you have to think about backups for them in case of injury.  It is not as easy as it seems, and you get a whole new respect for coaches and GM's who lose a star player!  It is tough to come back from one or two or more injuries, and quality backups are usually tough to get unless you can work a trade (just like the real guys!) with someone, or use the waiver wire to acquire players.
Each league has its own rules, and scoring system that can be set by the players, or you can use whatever rules the service you are with has.  I am in 2 leagues, The Bucknuts, run through CBS Fantasy sports, a league that charges for its services, and Judge Aslinger's league, formed in 2015.  Don't worry, the Judge gets no money, charges nothing for the league, or pays out any money in his league, it is called a "free league" run through Yahoo Fantasy Sports.
We play just for fun, but we do have an online draft where we can trash-talk each other during the draft, and online afterwards! The online draft allows you to have one minute to choose a player, or it does for you.  The Bucknuts, because we have a draft party gathering in person, allows more time, but if you take too much time, you are forever abused verbally!
Both leagues are fun for me.  I enjoy the people who are in the leagues, and it is always fun to beat one of your friends. This is my 22nd year in fantasy football, and I enjoy it every year more and more.  It is a great way to stay in touch with friends that don't live close (The Bucknuts have players in Columbus, the Dayton area, Greenville, and other parts of Darke County).
As with most things, the people are what makes it fun, and I am fortunate to know so many good, fun loving people!  Fantasy football is a good way for old athletes and sports fans to keep in touch with the sport you love.  There are fantasy leagues for almost every sport, so check them out.
Besides, there is nothing more satisfying than beating the snot out of one of your friends, and then getting to rub it in until you have to play them again!  Ah Yes, the sweet taste of victory over thine defeated enemy!  I Love it! (too much?)  That's the way I see it……..from the sidelines!