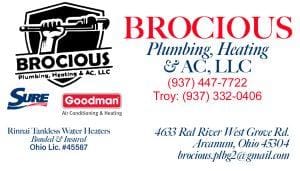 GREENVILLE—Not only was Mother's Day celebrated this past weekend, but so was D'Arleen Waymire's 90th birthday, which is actually today.
She was born May 15, 1933, to the late Clarke Leroy and Laura (Shook) Moody.
Thus, she is the only living member of my father's immediate family. She was the middle child of five and the only girl in the family. Can you imagine what life was like?
I don't think she had it so bad. Her brothers probably watched out for her.
Not only did she out-live her parents, all of her brothers, but she lost her husband, J.C., as well.
The youngest brother, Dan Moody, and his wife, the former Becky Jones, died as the result of a one-vehicle accident in Indiana on July 4, 2005. He was 55 and she was 51.
Aunt D'Arleen's husband, J.C., passed on Jan. 17, 2016, at the age of 86, approximately six months before the death of our father and oldest sibling, Lee Jr. Moody, on July 20, 2016, at the age of 89, just a few months short of his 90th birthday.
The remaining two brothers died in 2017; Jim Moody on March 14 at age 81, and Harry Moody on Oct. 18 at age 87.
Not to be forgotten are their father and mother. Their dad died Jan. 30, 1984 at age 82, and their mother passed away June 30, 1996, but I have yet to figure out her age at the time of her death at this time.
D'Arleen attended school in Greenville and subsequently married J.C. and they became the parents of Steve Waymire, Deb Waymire (now Rose) and Sandy Waymire (now Garber)
A special birthday party was held for the immediate family and spouses, including grand- and great-grandchildren. It was held at the Village Green and two of D'Arleen's friends, Richard Rhoades and Bonnie Cox, were able to attend as well.
It was noted that granddaughter Kim's fiancé from England was there, but grandson Mike and Jenn Waymire were on vacation and unable to attend.
Guests were treated to cupcakes from Ashley Rose's sweet treats and Dairy Barn ice cream.
Beforehand, invitations were sent out, asking her friends and family to send her birthday greetings via mail.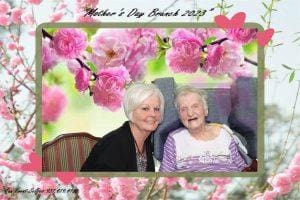 Quite a few cards were received and family members read them to her.
"Who would have thought Mom would have out-lived Dad, her brothers, and all her brothers' wives but one," daughter Deb asked. "She was always the one with bad health. I told her she was amazing and she just smiled."
For many years, she operated D'Arleen's Flowers in Ansonia; that is, until her health forced her to quit working. It seemed to be a flourishing business while it lasted. She must have known what she was doing, and myself and others in the family realize that as well I'm sure.
For those who would still like to send her birthday wishes can do so at: D'Arleen Waymire, Village Green, Room 214, 1315 KitchenAid Way, Greenville, OH 45331.
Happy birthday, Aunt D'Arleen!
******
Jamie and I extend our condolences to the families and friends of Chad Easterling, Sandra Kay Bowman, Sandy Batten, Bessie Fae Perkins, Richard L. Livingston, Mary Huelskamp, Adam Fetters and Edward Wehrkamp.
******
Please pray for these people: Tommy Farmer, Margaret Hoening, Manual Macias, Lester Beisner, Delores Beisner, Kermit Foureman, Chuck "C.W." Cruze, Mark Lovejoy, Pat McCarthy, Connie Buemi Hodson, John Riegle, Michelle Grottle Wright, Cheryl Slonaker Gilmore, Judy York, Donald Booker, Dennis Leeper, Connie Stachler, Randy Heck, Ronnie Norton, Marie Schlechty, Jeremy "Jerm" Burke, Bev Brumbaugh, Gary Eichler, David Pretzman, Clinton Randall, Abby Heck, Linda Lore, Ralph Byrd, Beverly McCabe Baker, Doug Winger, Rusty Maloy, Debbie Mayse, Sonja and Dan Coppess, Jeanie Francis, Noah Back, Mary Moran, Harvey Hinshaw, Bruce Kaiser, Angie Brown, Nikole Baldridge, Amanda Mote, Tom Moody, Gary Francis, Anthony and Theresa Grillot, Lee Everhart, Paul Gigandet, Doug Whittington, Tracy Pratt, Kinley Bernard, D'Arleen Waymire, Tish Hodson Shepherd, Zach Urbancic.
Also, Sharon Gamster, John Rimmer, Joan Keen, Carol Hemmerich, Sharon Hummel, Dave Hinshaw, Larry P. Fitzwater, Jim Thomas, Neal Gray, Michael Mowery, Kenny Edwards, Judie Hathaway, Della Burch, Ned and Brenda Wallace, Rick Marker, Randy Garrison, Steve Waymire, Warren Menchhofer, Gary Knick, Karen Hecht, Jannie Barrow, Kathy Gragorace, Danny Foster, Noella Combs, Clay Sheffer, Becky Everhart, Marie Rieman, Becky Oliver, Jayden Martin, Stefani Priest, Steve Neff, James Enicks, Joann Freeman, Cathy Collins Peters, Donna Bixler, Vanna Hannam, Linda Subler, Roger McEowen, Sally Burnett Ganger, Gloria Hodge, Jeff Baltes, Judy Hoffman and daughter Shelly, Cathy Melling, Scott Clark, and all of those who are suffering from other life-altering illnesses.
******
Happy birthday:
May 16 to Nancy Fetters, Ethan Hemmerich, Ed Ruhe, Derick Hathaway, Jody Van Hoose and Kathy Street.
May 17 to Vickie Ward Gossard, Linda Yoder, Mike Appleman and Debbie Sagraves Nixon.
May 18 to Aaron Keaser, Corinna Alexander, Bonnie Studabaker Scheidel, Kathy Hamilton, Kendra Earick, Zach Brown,Dixie Marker, Torrance Wickham, Travis Shinn, Joy Bowers and Mike Hartsock.
May 19 to Alan Rismiller, Karen Lawrence, Katie Crandall Crawford, Mike McCord, Mason Hiestand, Darla Ullery, Daniel Soward,
May 20 to Donna Pauline Elleman, Mike Bryant, Mary Schrader, Tracey Richardson, Lyia Snyder, Scott Ward, Libby Price, P.J. Hall, Danny Gibbs, Alice Barton, Loretta Jones, Randy Taylor and Mary Moyers.
May 21 to Gaylen Blosser, Debby Sodders, Wanda Vetters, Cheryl Edwards, Bill Gibbons, Leanna Whittington, Alice Knick, Matilda Lore and Rachel Mendenhall.
May 22 to Gordon Knick and Blaze Anderson.
Happy anniversary to Kris and Michelle Dickey on May 19; and Jeff and Kim Peters on May 20.
******
Think about it: "Goodness is the only investment that never fails."– Henry David Thoreau