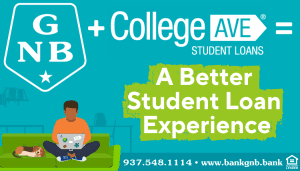 DAYTON – The Greenville Lady Wave defeated the Stebbins Lady Indians in straight sets on the road to earn 3-0 MVL volleyball victory.
"I'm so pleased with their diligence," said Greenville head coach, Michelle Hardesty. "We had another slow start but by the end of the match Stebbins learned what the Lady Wave is actually made of."
"Our back row staff was on top of their game, which helps Kindyl (Peltz) get the ball to the hitters." Coach Hardesty added. "Kindyl had a great game, 92 assist attempts and only 2 errors. Shyanne (Gibboney) serve received at 100%, no errors. Skylar (Bryson) at one point in the match served 14 straight times.  She had 5-aces on 21 attempts.
The Lady Indians took Greenville to the wire in the opening set with the Lady Wave taking a 1-0 lead with a 25-23 first set win.
"Our goal going forward is to cut down on the number of errors overall," stated Hardesty. "This player or that player has a great game, we'd like to see what happens when we can put it all together. We are pleased with how well they are working together, which elevates our game and contributes to the wins.  When one or two are having a rough go someone else says "I got you" and has a phenomenal game."
Greenville upped its game in set No. 2 defeating the home standing Lady Indians 25-21 and move out to a 2-0 advantage.
"I need to mention our freshman, Lizzie Shaffer, & Aubrey Baumgardner," Hardesty noted. "These girls had to step in, as Sophomore DS, Sara Loudy was out due to a temporary injury. They always play some each match but both had to play full on tonight and stepped up to challenge.  It's nice to know we have players we can count on and give us a positive outlook in to the future."
The Lady Wave wasted little time putting the match in the win column with a single digit 25-9 third set win taking the night 3-0.
The Thursday night conference win is the third straight victory for the Lady Wave, winners of five of their last six games after opening season losses against two undefeated 5-0 MVL teams, Tippecanoe and Butler.
"The girls have had a long two week to start the season; two matches last week, three this week and a three match day last Saturday," said Coach Hardesty. "That's one-third of our season already completed and throw the start of school on top of it; they've earned a long weekend."
The Lady Wave will be back in action Tuesday, September 5th looking for its sixth win of the season when the 0-3 West Carrollton Lady Pirates travel to Greenville for a 7 p.m. MVL match.