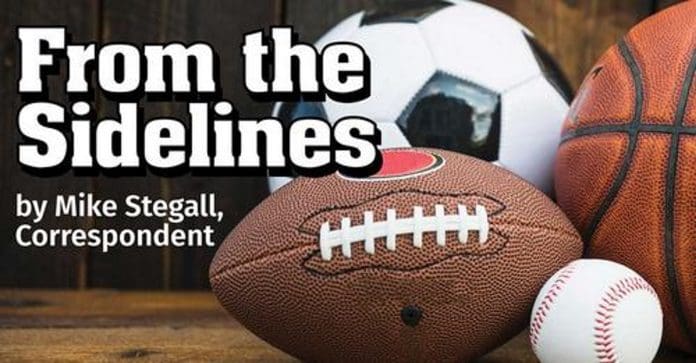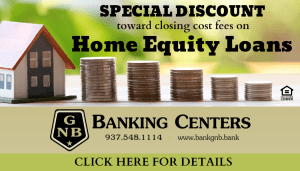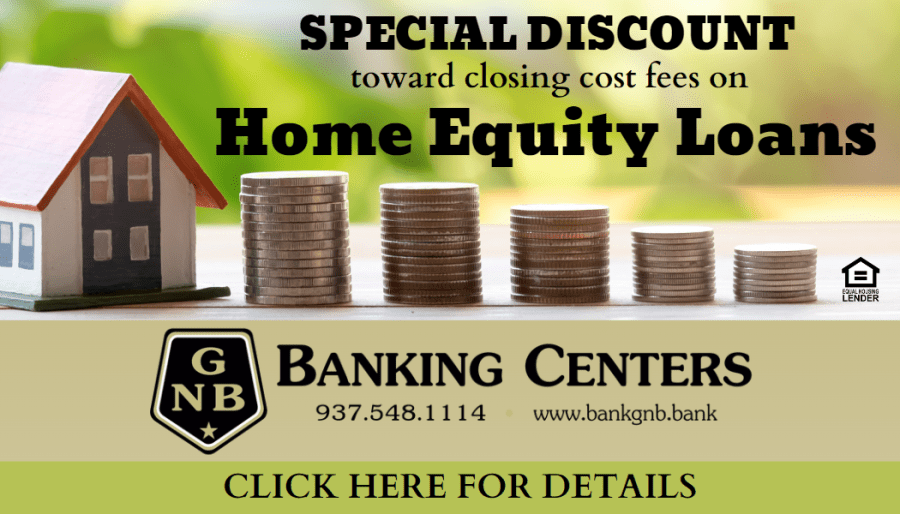 If there is one place in America that could be considered the poster boy of small towns, it is Greenville.  Actually, all of Darke County could be considered.  We are a hard working bunch of people, we farm, and build things for the rest of America.  We have one of the best Healthcare facilities in the country, we have a good mix with manufacturing, and our schools are pretty darn good compared to other places.
We really have little trouble, and we have great young people.  It is always funny to me that when you are in school, no matter where you live, you can't wait to leave for something better.  Most of us find after a couple years there is nothing better, and we return and build our lives here.
We are also fortunate to have people who have been successful, and famous, who have not forgotten where they came from.  Like most, they want to make their little corner of the world better, and even though they may make a living someplace else, they have never forgotten where they came from.
We have people like Matt Light, who has given much to our area, and although he does not live here year round, his contributions to all of Darke County are making a difference.  The same with The Jennings Track and field facility, located at the High School.  It is named after Brad Jennings and the Jennings family who donated to make it a premier facility for high school track.  It is a beautiful facility!  If you haven't yet seen it, please make the effort, it is worth it.
The recent renovations at the football field are mostly from the Friends of Harmon field, most graduated or taught at the school, raised the money for the new field, and in cooperation with the school, now have a state of the art field house. People giving back to their hometown to make it better, that is us, all of us, and we should be proud of those who do things like this for the youth of the county.
Recently, in a conversation with baseball coach Adam Eberwein, there was a donation made by a former student.  Several weeks ago, a former player, called Adam about high school bat restrictions.  He then sent some bats, sunglasses, batting gloves, and other things, for the High School team.  Adam and the team are more than grateful for the gift, and it is nice that former athletes don't forget their experience hear.  Even though he is not in the area, he keeps in touch with Greenville.  That is a sign that most schools wish they had; former students who never forgot their good experiences in their hometown.
We are also fortunate that we have three places athletes can practice their craft, mostly donated by others, so athletes can practice indoors.  I am talking about the barn, for pole vaulters up near Ansonia, run by Steve Shellhaas, The yard on Sater Street by Mike Jones and family, and the Academy, by a group of men, mostly Jerrod Newland and Denny Ruble and others. Local folks giving back……most places would kill for people like this in their hometown!
Coach Eberwein though is totally immersed in his players.  He thoroughly enjoys coaching, (just talk to him!) and he tries to bring his desire to his athletes. I asked him when he thought he might decide enough is enough, and he stated he has coached football and baseball, his boys play, so he hasn't had much time off,…….but retirement is not in his immediate future!  Frankly, he loves it too much, and working with young people seems to be his calling.
His philosophy is wins and losses are what they are, but his true record is discipline, and all the little things that matter in life after school: being on time, character, working together, and structure in their personal life.  That is what a coach should be!  Adam has the right mindset, and his athletes in the future will be thankful for his efforts in helping them cope better with their adult lives.  We need more like that!
If you cannot tell, I am very proud of Darke County. Being its Commissioner for 12 years taught me how good our people are.  We are lucky. Our people who have left and made a name for themselves, who live and work other places, but still remember their life here, is the perfect example of how we who live here should feel!
That's the way I see it, from the sidelines!