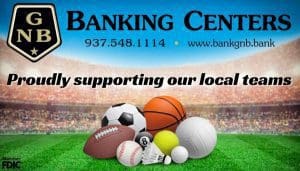 PITSBURG – Mississinawa Valley took on Brookville in the 1st game of the Jet Holiday Tournament and fell 66-39 while the Franklin Monroe defeated Mechanicsburg 64-51.
The Jets will meet up with Brookville in the championship game tonight while the Hawks will play Mechanicsburg in the consolation game.
In the opening game MV was able to keep in close in the opening quarter tied at 12-12 but the Blue Devils went on a 7-0 run on their way to building a 27-15 halftime lead.
Mississinawa was able to make small run right after the half and won the 3rd quarter 12-11 but still trailed 39-26.  The Devils exploded for 28 points in the final frame with jr. Jace Woods leading the way.  He scored 29 points in the game and teammate Cole Crabtree 16 for the 66-39 win.
Mississinawa struggled with foul trouble with Matt Pisano and Drew Anguiano taking turns on the bench and the Hawks were unable to find consistency on the offensive end.
In the nightcap Franklin Monroe jumped out to a 18-10 1st quarter lead and 33-23 at the half and led by as many at 15.  EB Fall scored 13 in the 1st half.
The Jets opened a 48-30 lead going into the final stanza but struggled with turnovers in the final frame and hot shooting by Mechanicsburg who was able to get to within 5 points with about 3 minutes left in the game.
Troy Myers would insert starters back into the line-up and Franklin Monroe was able to right the ship finishing strong to win the game 64-51.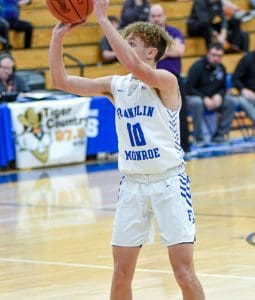 EB Fall led all scorers with 21 and Cason Yount had 14 in the win.