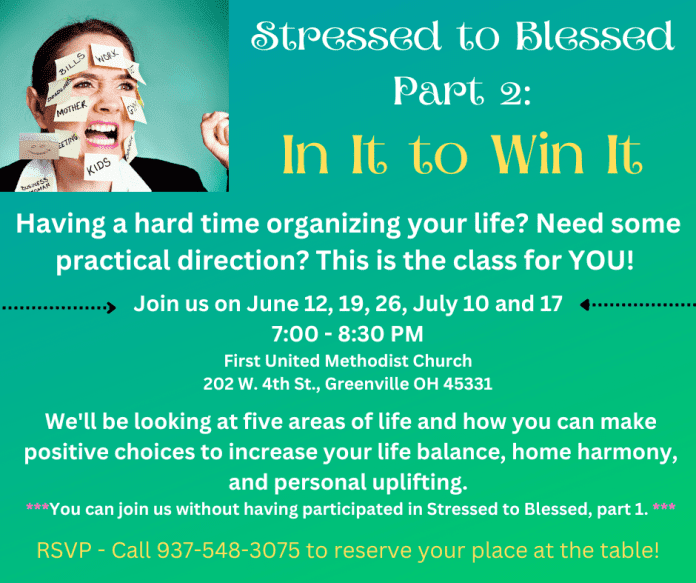 GREENVILLE—We're so excited to offer another life coaching class for our members and the community! Our last class was a big success, so now we're going to offer In It to Win It! This is an opportunity to take a look at your life and see where you could use some help with making some much needed change.
We'll have guest speakers and you'll have the opportunity to learn more about your life purpose, business life, creative life, social live and love in your life. Be sure to call the church office at 937-548-3075 to let us know you're joining.
The First United Methodist Church is located at 202 W 4th St, Greenville, OH 45331. See you there!