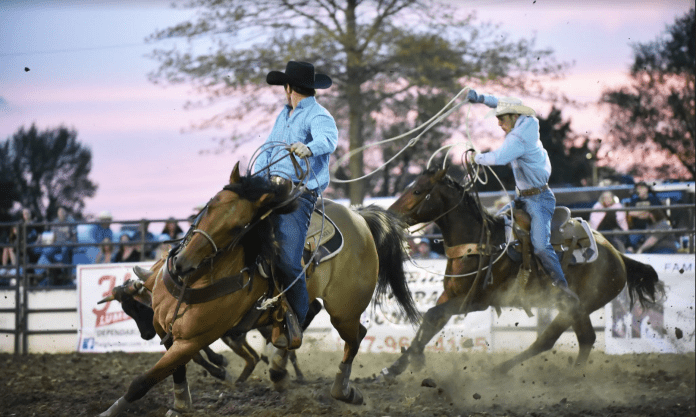 GREENVILLE—Darke County will showcase the Darke County Summer Stampede Rodeo & Food Truck Rally on Saturday, June 17, 2023, from 11am-9pm at the Great Darke County Fairgrounds, in Greenville, Ohio, rain or shine. The food truck rally and craft show will be a celebration of local, small businesses. Small businesses are the backbone of our economy in the United States, Ohio and Darke County. Come out and help support them during this food truck and craft show celebration. These local small businesses need your support NOW more than ever!
The food trucks confirmed so far are:
Badge's BBQ, Buckeye Burgers, Chuck's Foods, Crème de la Crème Cakery, Fiske French Fries, Homestead Spud, Kettle Colonel, Kona Ice, Martin's Lemonade, Mikesell's Concessions, Nacho Pig, The German Corner, The Melt Bar, The Gypsy Kitchen, Solid Rock Sweets and Wholly Smokes BBQ.
We also have a large selection of over 50 local craft vendors and specialty clothing boutique trucks and shops. The craft vendors will be open from 11am-7pm and located outside under tents.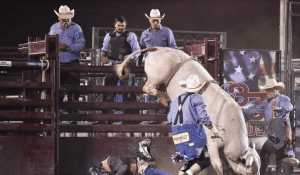 There is a full day of live music in the gazebo with great local bands from Darke County. The live entertainment includes the following:
Noah Back performing from 11am-1pm
Spittin' Image performing from 2-4pm
The Green de Villes performing from 4-6pm
New this year for the kids will be the bird encounter with Jungle Island Zoo from 12pm-7pm. You will be flying high in the fun and excitement of
hand-feeding hundreds of brightly colored parakeets as they flutter about. Hear the children's squeals and laughter of adults amid the chirping songs and swishing of countless wings. Hold tightly to your feed "stix" as dozens of these feathered jewels scramble for the best perch. Truly a close encounter of the "bird" kind!! We will also have pony rides with Patterson's Ponies from 11am-7pm. Few things delight children more than a ride on a real, live pony!
Stop by the registration table located across from the gazebo area to enter your name in a drawing for a chance to win over $1,000 in prizes donated from local restaurants and businesses. You will receive an entry ticket for the drawing when you park your car at the fairgrounds. Solid Rock Apostolic Church will be taking care of the parking for the event. We appreciate all our local business sponsors for helping promote this great event for our community. Winners will be announced at the top of each hour for the chance to collect a special prize and that can be picked up at the registration table located across from the gazebo.
Returning this year, will be the award winning 3-J Ranch & Rodeo from Union City, IN. Gates to the grandstands will open at 5pm and the rodeo will start at 7pm. The rodeo will be double sanctioned with the IPRA (International Professional Rodeo Association) & the MSRA (Mid-States Rodeo Association). Professional rodeo contestants from all over the USA, Canada and Australia will fight it out in eight bone-jarring, fast-paced events including bareback, saddle bronc riding, team roping, tie-down roping, cowgirls barrel racing, steer wrestling, breakaway roping and bull riding. Plus, some of the most dangerous and funny rodeo clowns will keep you in stitches all night long.
Local entries will be accepted on Monday, June 12, 2023 from 9am-5pm CST
MSRA/IPRA, Slack after performance
Go to: www.rodeosportsnetwork.com or call CES 337-427-6336
Added Money: $501 Added $4008 Total Added
Entry Fees: $55 + SCF $10 + CES $5 + FF $10: $80.00 Total
Local Entrants add $10.00: $90.00 Total
Cash Only for entry fees
Local entrants under 18 must have notarized minor release in order to compete. No exceptions. Release is found on MSRA website www.midstatesrodeo.com on the bottom of the membership application
Tickets can be purchased for the rodeo online at: www.darkecountyfair.com or go to www.etix.com. You can also visit the Darke County Fairgrounds office or call them at 937-548-5044.
Tickets and seats will sell fast, and the prices will go up on the day of the event….
Pre-sale tickets are $15 for grandstand or infield track seats,
$18 for red grandstand seats, $20 for box seats.
Tickets purchased the day of the event will be the following pricing: $18 for grandstand or infield seats, $20 for red grandstand seats & $25 for box seats.
"We are very excited about celebrating local, small businesses for this
much-anticipated event of the season," according to Jason Blackburn,
the promoter of the event. "Amazing food, one-of-a-kind local crafts and great vendors, live music, family-friendly entertainment and the Darke County Summer Stampede Rodeo with 3-J Rodeo– it's going to be a great day for the whole family, and we hope you can come join us!"
For more details about the event and to participate in contests, you can go to the following: www.facebook.com/cremedelacreme.cakery and then click on the Events tab for the "Darke County Summer Stampede Rodeo".
You can also contact Jason Blackburn for more information by email at: thepromoterllc@gmail.com.
Event Details:
Darke County Summer Stampede & Food Truck Rally with 3-J Ranch & Rodeo
Saturday, June 17,2023, from 11am-9pm
Darke County Fairgrounds at 800 Sweitzer Street
Greenville, OH 45331 937-548-5044