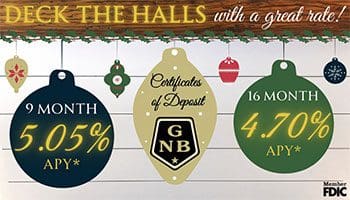 Before we all settle down to a tryptophan-induced nap after eating way too much
Thanksgiving Day, let's be thankful for a variety of sports topics to at least temporarily take our minds off of the craziness going on in the world today.
The Ohio high school football playoffs have reached the Final Four in each of the seven
divisions with state semifinal contests to be played Friday evening at 7:00 in locations around the Buckeye state. Locally, four teams will be vying for the opportunity to play for a state finals berth. In D-III, the Celina Bulldogs of the Western Buckeye League will travel to Xenia to take on Columbus Watterson while D-V action will find the Spartans of Valley View from the Southwestern Buckeye League facing Liberty Center (conquerors of Coldwater for a second consecutive year) at Sidney.
The always powerful Midwest Athletic Conference, as usual, will have two representatives
with Versailles squaring off with Columbus Grove in a D-VI matchup in Wapakoneta while the Flyers of Marion Local seek their 14th (14th!!) state title in D-VII, needing to first get by Hamler Patrick Henry at Lima to reach the championship game the following week.
How about a shout out to those Ansonia Tigers! A 13-1 record, a WOAC championship,
and a regional runner-up trophy all added up to a stellar season for the Orange and Black. The Tigers played a strong first half against Marion before a few big plays early in the second half and superior overall depth by the Flyers doomed Adam Hall's team.
Speaking of doomed, both of Ohio's NFL entries suffered devastating blows at the most
important position in pro football. First the Browns lost the services of Deshaun Watson, out for the season because of shoulder surgery, and then the Bengals learned they will have to continue the rest of the schedule without Joe Burrow due wrist surgery for a torn ligament as a result of an injury in the first half of the loss to the Ravens Thursday night. The Browns persevered over the Steelers Sunday behind rookie quarterback Dorian Thompson-Robinson and a typically stout defense to go to 7-3 while the Bengals will pin their rapidly fading playoff hopes on the arm of the untested Jake Browning. Sorry Bengal fans, but a killer schedule remains and I have to like the Browns chances of post-season play much better.
Girls high school basketball tips off this week followed shortly by boys roundball, wrestling,
swimming, and bowling. I'll try to cover all of the winter sports as much as possible as will the MyCountyLink.com staff to keep everyone informed. It's always exciting as a new season starts with hopes, expectations, and questions abounding. Can the Tri-Village girls carry on the Patriot tradition after losing three starters from last year's undefeated state championship squad? What Darke County boys teams will be strong and compete for league honors? Which area teams will step forward and surprise fans? Which new coaches will find immediate success and who will be involved in rebuilding a program? Time to throw out the ball and let's find out!!
THE GAME kicks off in Ann Arbor Saturday under unusual circumstances—Wolverine
Coach Jim Harbaugh will miss the contest (his third straight due to Big Ten probationary
sanctions) and the two undefeated teams will basically play a first-round national playoff game.
How much pressure is there on Buckeye Coach Ryan Day to end a two-game losing streak to Michigan? Let's just say that, according to USA Today, the Scarlet and Gray's assistant
coaches salary pool is the highest in college football. Five of THE's ten assistants earn over $1 million dollars each, with a group total of $9.27 million. Second and third on the annual survey of staff salaries? You should have known—Georgia and Alabama! For that kind of money you darn well are expected to win by alumni and fans alike!! Remember, that doesn't include Day's earnings which make him by far the highest paid public employee in Ohio.
Looks like six teams, barring some miraculous upsets, are still in the running for the last
year of only four teams making the playoffs (next year is the first for a twelve-team bracket) — Georgia, THE, Michigan, Florida State (although they lost their star quarterback this weekend), Washington, and perhaps the best team the past month or so, the Oregon Ducks. BIG games coming up this weekend and next!
How's this for a jinx? James Madison University has been a Cinderella story throughout the
fall, the Dukes being undefeated the first ten games of this their second FBS season.
Attracting major attention the venerable College Game Day crew made their way to
Harrisonburg, Virginia for national coverage of the school's quest to win game number eleven. You know what happened next, an overtime loss to those pesky Mountaineers of Appalachian State as the carriage turned in to a pumpkin!!
Back to tryptophan—an amino acid that's needed by the human body for several reasons
with one of the side effects, as you all know, being drowsiness. Traditionally most are also
aware that the Thanksgiving Turkey is considered a main culprit in causing this condition.
However here are two other offerings that contain even more of nature's Sominex—pork roast and, for you vegetarians, tofu!!
Finally, let's be thankful for what we have, not what we don't. Each of us need to pause and
reflect on what's important to us individually, as a community, and as a nation. Write a list of five or ten things you are thankful for at this point in your life and hopefully you'll find some peace in your day!