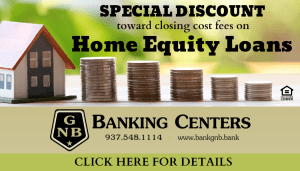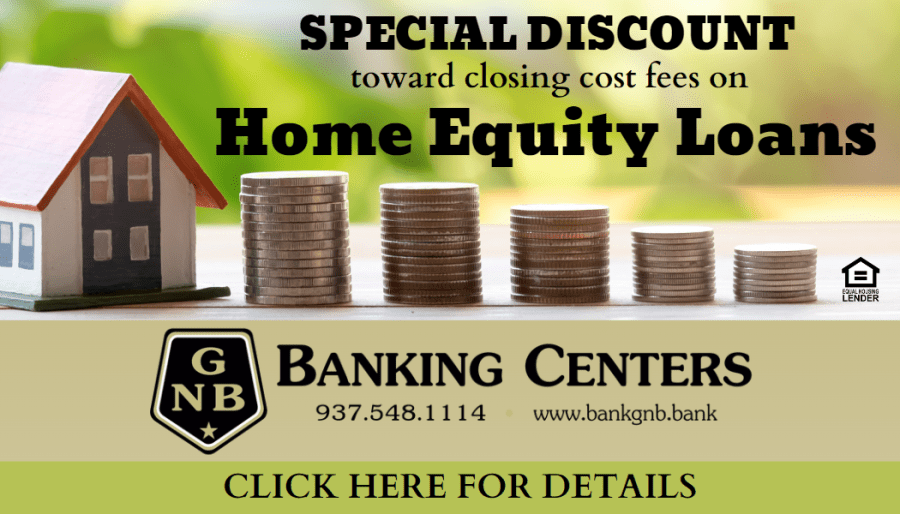 HOUSTON – The Bradford Railroaders defeated the home standing Houston Wildcats 59-35 Tuesday night on a day the team's senior leader and scoring leader, Parker Davidson was having knee surgery from an earlier season ending injury.
"We're missing one today," said Bradford coach, Jay Hall following the game. "He (Davidson) had surgery, he got his knee fixed today down in Cincinnati and we're all thinking about him and hoping for a quick speedy recovery."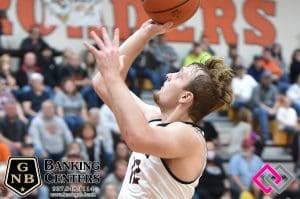 Also missing from the night's action was Parker's mother, Tabatha Canan, the official scorekeeper for the Bradford Railroaders varsity basketball team.
"It's going to be difficult for him because he's going to have to rely on people to be his waiter and waitress," Hall said. "Mom's got a lot of work to do. We miss him but he is still a very large part of what we do."
"I'm very pleased with our effort," Hall continued. "I saw a lot of smiles on my guys faces tonight. We've won about half our games since Parker got hurt and I haven't seen a lot of smiles. I think they put a lot of pressure on themselves and we have kind of gotten away from the fun aspect of it – the pressure we have put on ourselves. I am proud of them. I hope it carries over into Friday night and we'll see how thing go."
A slow start to the game had the Railroaders Owen Canan knocking down 5-first quarter points including a trey to give Bradford a 10-6 lead after one complete.
Bradford lit up the scoreboard in the second period outscoring the Wildcats 25-11 with six Railroaders putting points in the book. Hudson Hill paced the Roaders with 8-points including 2-2 at the line, Canan drilled his second triple of the night to go along with a 2-point basket for 5-points, Tucker Miller added 5-points, Landen Monnin 4-points including a 3-pointer, Zage Harleman a basket and Landon Wills added a free throw sending the teams the break with Bradford leading 35-17.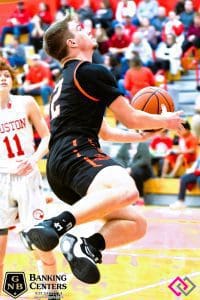 "I saw our defensive energy pick up and all of the sudden we get points on the board," Hall noted. "It's not the offense, it's the defense that creates the offense and that is something we were really good at last year and we were very good at it the beginning of this year and then though our January funk we had, and then in adjusting to how we are as a team now that it pushed us over the hump into – we start to see the smiles on their faces and they get a little bit more bounce in their step. Our half court intensity picked up a little bit, our energy picked up a bit."
Period No. 3 went to the Railroaders 14-8 with Bradford again getting balanced scoring with five players denting the board.
The two neighboring county schools played to a 10-10 fourth quarter standoff giving the visiting Railroaders a 24-point win.
"It's always good to get a win especially when you're north of the line," Coach Hall said. "It's a lot rougher up here and we know it and we expected it. There were some parts tonight where it made us better because of the way they played. A lot of credit to those kids…they play hard."
BOXSCORE:
BRADFORD 59, HOUSTON 35
BRADFORD – O. Canan 14, H. Hill 12, T. Miller 11, L. Monnin 8, L. Wills 8, Z. Harleman 6 – 20 10-16 3 59
HOUSTON – R. Vondenhuevel 17, B. Scott 5, P. Herrick 4, A.Pollock 3, R. Steiner 2, J. Mohler 2, L. Beaver 1 – TOTALS 7 3-13 6 35
3-POINTERS
Bradford 3 (O, Canan 2, L. Monnin 1)
Houston 6 R. (R. Vondenhuevel 3, A. Pollock 1, P. Herrick 1, B. Scott 1)
SCORE by QUARTERS
10-25-14-10 59 Bradford
06-11-08-10 35 Houston