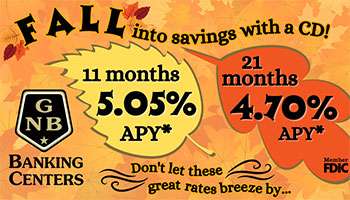 ARCANUM – The Lady Trojans earned a 3-0 win over the visiting Franklin Monroe Lady Jets in a Tuesday night WOAC volleyball match.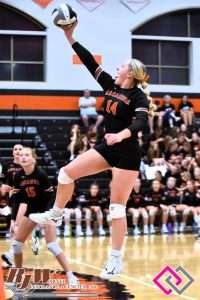 "We have been focusing more on that first set and coming out strong," said Arcanum coach, Jacie Holman. "That's exactly what we did, keeping our moment for all three um sets now. We've had a good set and then we kind of fall apart so focusing on playing a whole game instead of just one set at a time."
Arcanum raced out to a first set 13-4 lead bringing a timeout from the Lady Jets bench before coasting to a 25-19 win to lead 1-0 on the night.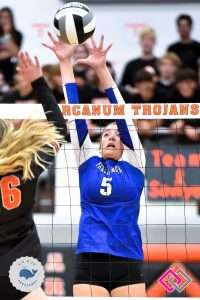 "Kinzie has always had a strong hit," Holman said a MaKenzie Byrne. "She can hit different angles but we're trying to push her a little more and not just do that high outside ball, try to give her some different sets, not just hit it hard but mix it up with tips and going to the middle – trying to give her a little more range that defensively they can't stop her."
Set No. 2 had the score tied nine times early with the last coming at 10-10 with the Lady Trojans using a 15-7 scoring run to close out the set with a 25-17 win and go up 2-0 in the conference match.
"I told the girls we can't expect FM to come in here and lay down because it is such a great rivalry," said Holman. "It's the one I want to win every year because coming from FM I told the girls if there is one game I want to win it's this one. I give Angie (FM Coach Angie Filbrun) and her girls a lot of credit. They are a good little team. We came out and we're a little bit stronger tonight."
The third and final set of the night was all Arcanum as the Lady Trojans bolted out to a 9-3 lead. With the score standing at 9-4, Grace Fry stepped to the Arcanum serving line to real off 15-straight points to give the home team a 24-4 lead and a 20-point 25-5 third set win.
"She brought her serving game tonight," Holman noted. "Grace brings a lot of energy, and she does a good job with moving the ball around. She's one that we can tell her to get a short ball or a long ball or do those seams, she does a nice job. She really carried us that third set. I give my girls a lot of credit too,   it wasn't just her back there at the line but my girls were fighting to keep her at the line."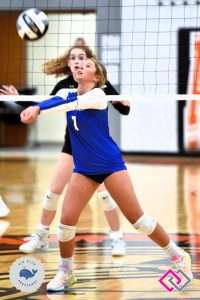 "Grace and Emilie (Fout) do a great job of running the offense so that we're not always going to the same person," Coach Holman added. "We have a pretty deep game that no one knows where we're going to go because we have some middles, we have some on the outside and our ends do a good job too."
With the win Arcanum improves to 14-2 overall and 8-1 in the WOAC. With the regular season winding down Preble Shawnee with a 9-1 conference mark and Arcanum at 8-1 stand alone atop the conference with the league championship on the line.
Preble Shawnee has one WOAC match remaining, a home game with 9-2 Mississinawa Valley while Arcanum has two conference matches to play with both on the road, one at 0-10 Tri-County North and one at 4-5 National Trail.