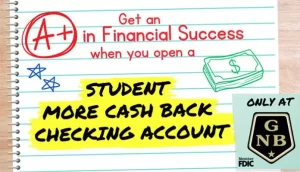 VERSAILLES – The Ansonia Tigers cross country team competed at the Tour De Sewer in Versailles this past weekend. 21 schools from Ohio and Indiana joined in on the fun of racing at the wastewater treatment plant on a perfect fall morning for cross country competition. With the trains blaring in the background, the competition was ready to make a roar of their own on the challenging course that awaited. Here are the results for the Ansonia Tigers:
High School Girls:  The high school girls race was the first group to take to the course. In a race that showcased 118 runners, Olivia Creager finished in 20th place in a time of 22:05.90, setting the pace for the Lady Tigers. Peyton Billenstein crossed the tape at 23:28.80 and Jenna Mosler finished in a time of 30:20.40
"Our high school girls continue to grow and develop with each race of the season," said Ansonia XC coach, Jason Wright. "We are battling a few injuries on the team, and even still, our girls are able to compete at a very high level."
High School Boys:  The next race out were the high school boys, featuring 170 runners. Matthew Lee [16:37.20] finished in 5th place overall, Bennett Lehman [16:54.20] finished in 7th place, and Ethan Sparks [18:15.28], Matt Barga [18:54.37], Luken Longenecker [19:22.50], and Gavin Stachler [21:08.39] all posted great times to bring home the 4th place Tiger team finish on the day.
"Our guys have been focusing on racing tactically these last few weeks," stated Coach Wright. "We have a great group of young men who are putting in the time and effort to make the necessary changes to better our team. We have been working to see greater consistency in our split times and working to minimize our spread as a team. I think we were around a 2:48 spread today, and that is something that we really need to work on reducing to stay competitive at a higher level."
Junior High Boys:  In a race that had 125 runners, Max Lentz [13:18.07] led Ansonia with a 34th place finish, and Brady Wright [13:56.96] and Luke Hahn [18:51.50] had strong outings on the day.
 "I am so proud of our young guys today," said Wright. "Max has improved on his times at a ridiculous rate the last 3 weeks. I think he is really starting to see what he is capable of running. And Brady and Luke are working through some nagging injuries and still running solid times and hitting new PR's. If we can get all 3 of these guys firing off and healthy, they can really make some noise to finish out this season."
Ansonia will be back on the course next Saturday at the Newton XC Invitational, held at the Indian Hills 4-H Camp outside of Pleasant Hill. Races start at 9:30 am. Come out and support your Tiger Team!