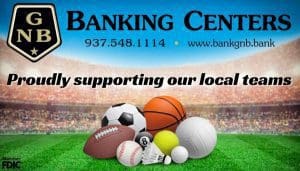 GREENVILLE – Greenville Youth Wrestling hosted a seven school youth wrestling meet made up of teams from Covington, Milton-Union, National Trail, Tipp City, Northeastern, Connersville, IN and host, Greenville.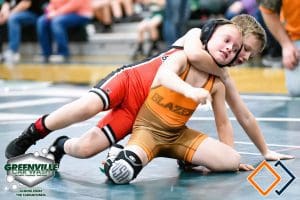 "We had a great turnout today for the meet," said tournament director and Greenville High School assistant wrestling coach, Kyle Cromwell. "We are seeing an increase in athletes participating in wrestling."
A packed house filled both sides of the Greenville High School gym for the all day Sunday event with four matches taking place at a time.
Proceeds from the tournament go to support Greenville Youth Wrestling as well as Greenville Schools wrestling program.
"The proceeds help facilitate our youth program because inflation has caused prices to rise," Cromwell noted. "Everything we have to purchase for the kids has gone up. It helps support our program as a whole."
Coach Cromwell gives back to the school with tape and other wrestling items and purchased new singles (uniforms) for the Greenville Junior High School wrestling program last year.