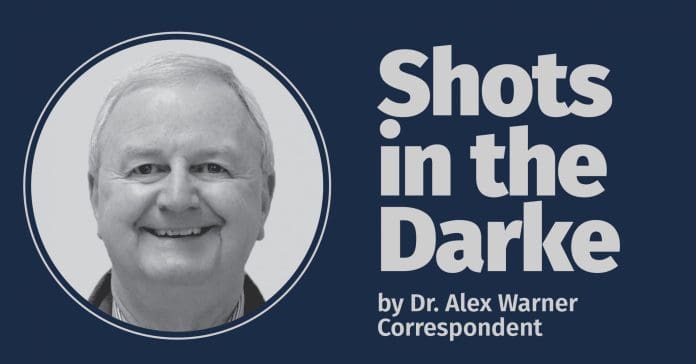 Good grief, what happened to the Bengals in losing to the Browns for a fifth consecutive time? Completely dominated by the orange and brown, the Stripes looked hapless without an injured Ja'Marr Chase in the lineup—with Joe Burrow harassed all night and being sacked five times, no running attack whatsoever, and a decimated defensive secondary making Jacoby Brissett and Amari Cooper look All-World, the Bengals took a huge step backwards in pursuit of defending their AFC championship of last year. Things need to get turned around in a hurry as they are 0-3 against AFC North opponents. On the other hand, Browns fans can rejoice as their team improved to 3-5 overall and showed signs of life, causing some optimism among the Dawg Pound!
Meanwhile in the pro ranks, the Bills and the Eagles (Iggles if you're from Philly) continue to be the two best teams in the NFL while Tom Brady and Aaron Rodgers both appear to be finally showing their ages as the Bucs and Packers continue downhill slides. Don't even get me started on the miseries of the Colts!
A big game this coming weekend in college play as Georgia hosts Tennessee in a matchup of first and second ranked teams (fans of THE, I know the Bucks are tied in some polls with the Vols!). Speaking of THE, defensive lineman JT Tuimoloau had a monster game in the defeat of Penn State—six tackles, three tackles for loss, two sacks, a forced fumble and fumble recovery, two interceptions one of which he returned for a touchdown, and a partridge in a pear tree!
Switching to local sports, Ansonia, Versailles, and Tri-Village all advanced in the OHSAA football playoffs with dominating first-round wins. Ansonia will host Springfield Catholic Central, Versailles faces Twin Valley South at Hole Field, and the Patriots welcome Cincinnati Country Day to New Madison with all games Friday at 7:00. Knowing that some of you are looking ahead, the only way Versailles and T-V would face off would be in the regional finals in D-VI but each would have to win two more games to get there!
Tipp and Piqua of the MVL moved on to second-round play with convincing wins while Troy, Sidney, and Xenia lost. Particularly painful was Xenia's double overtime loss to Little Miami by a 27-24 count. The Buccaneers were the only second-seeded team of 28 in the state (4 regions in each of 7 divisions) to lose to a fifteen-seed, thus ending an undefeated regular season on a sour note!
How about those Versailles Lady Tigers winning the D-III district volleyball championship over the weekend, dominating East Clinton 25-11, 25-11, and 25-15! The team moves on to regional action Thursday at 6:00, facing Cardington-Lincoln at the Trent Arena in Kettering.
Congratulations to Darke County runners who are moving on to this weekend's state cross country meet! While no local teams qualified for the trip to Columbus, Ansonia's Matthew Lee clocked a 16:54 5-K to advance in D-III. On the girls side, Versailles' Meredith Barga (19:41), Arcanum's Brooklyn Miras (20:03), and Mississinawa Valley's Taylee Woodbury (20:15) will all compete in the D-III event at the Fortress Obetz course. Best of luck to all four!
Also, congrats to Greenville's varsity and middle school cheerleaders, both squads finishing second in this fall's MVL cheer competition! Earning first-team individual honors were varsity members Kaitlin Byrum, Isabella Gulley, and Caitlin Moore while Skylar Bryson, Hailey Finlay, and Kailyn Stahl garnered second-team laurels. Like all county cheer teams, these young ladies put in long hours of practice in representing their school and deserve any and all compliments that come their way!
Finally, the sounds of bouncing balls and squeaking shoes are beginning to fill gyms around the county as basketball practice gets underway for both boys and girls teams. Hard to believe that the first games are only a few weeks away (although fans of the Ansonia, Versailles, and Tri-Village boys teams hope to wait quite a while if their football playoff seasons continue!). Get ready to enjoy sports of all sorts over the next few months; stay active and healthy!