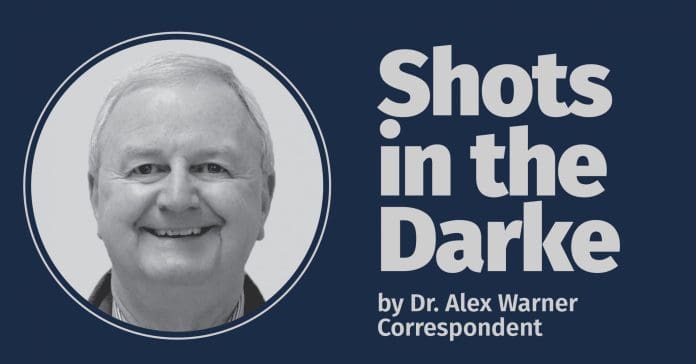 How about a little "Where are they now?" to start this week's column as we take a look at the current whereabouts of former Darke County hoopsters?
Greenville grad Clay Guillozet is in his third year of professional basketball, his fourth season overall, playing with AB Contern in Luxembourg's top tier league. The 6'4" guard is averaging 23.5 points per game and shooting 56 percent from the floor with four games of over 30 points to lead the 5-8 club. He started his career in Luxembourg two years ago, spent last year in Finland and this summer in Vietnam before returning to Europe again this fall. Lots of visas in his passport!!
Versailles' Michael Stammen is starting at point guard for the 1-6 Beavers of Bluffton University. The junior is averaging over 9 points per contest to go along with 3.5 assists in the Heartland Conference.
Brooke Stonebreaker, also of Versailles, is a junior at Northern Illinois University and has appeared in six games for the Lady Huskies, with a high of 4 points and 4 rebounds against Navy. Brooke and NIU will be at Ball State on February 1st and Miami on February 22nd if you want to see her in action.
Meanwhile, Brooke's aunt, Justine Raterman, is in her fourth year as an assistant coach at Marquette University in Milwaukee. The 2012 UD grad remains the Lady Flyers second all-time leading scorer and led her teams to three NCAA tournaments.
Finally, Tri-Village's Layne Sarver is a member of Union University's mens basketball squad.
Last year's All-Ohio performer, the all-time leading scorer in Patriots' history, and state high jump champion his junior year, is a freshman guard for the Bulldogs and averaging 3 points and 17 minutes per game. The Jackson, Tennessee school is a member of the D-II Gulf South Conference, the same league that Clay Guillozet played in with Valdosta State!
After five consecutive Battle of Ohio losses the Bengals finally defeated the Browns 23-10. The Stripes are on a roll, improving to 9-4 and keeping pace with the Ravens in the AFC North while the Browns fell to 5-8. Deshaun Watson looked better in his second game back from an eleven-game suspension but again was booed mercilessly by fans. Think the Haslams, the team's owners, are having some second thoughts on that guaranteed $230 million contract they gave to the controversial quarterback?
USC quarterback Caleb Williams won the Heisman Trophy last night following his first season with the Trojans, receiving more votes than the three other finalists, Max Duggan of TCU, C.J. Stroud of THE, and   Stetson Bennett of Georgia. What do those three have in common that Williams doesn't? Their teams are in the FBS playoffs while USC faces Tulane in the Cotton Bowl. Think there was a little West Coast bias as Williams became the EIGHTH Heisman winner in Trojan annals?
What a great game was played by Army and Navy in their 123rd meeting yesterday, one of the great rivalries in college football. Although the first half was a bit of a snooze, the two overtime win by the Black Knights more than captivated a national audience. How much emphasis is placed on the game? Long time Navy coach Ken Niumatalolo, the all-time winningest coach in Annapolis history, was released after the game, having lost five of the last seven contests against the Cadets from West Point. The Midshipmen also have won only eleven games over the past three years so there were other reasons for his dismissal.
How about a quick look at county girls basketball? Butler and Tipp both are 4-1 in the Miami Division of the MVL while Sidney at 5-0 and West Carrollton at 4-0 pace the Valley Division. The Lady Wave of GHS, beset by injury and illness, are currently 1-4 in league action. In the MAC Marion Local leads at 3-0 in league play with Parkway at 2-0 and Versailles' Lady Tigers third at 2-1. In the WOAC Tri-Village is 3-0 (8-0 overall) and tied with Preble Shawnee. How strong are the Lady Pats? They beat 4-1 Newton by 42 points this past week and 2-1 Mississinawa Valley earlier by 33!
Lastly, as I watch 49er rookie QB Brock Purdy dissect Tampa Bay (or Tompa Bay according to Brady fans), who do you futbol fans like in the World Cup semifinals? Argentina or Croatia, France or Morocco? I just hope neither game is decided on the dreaded shootouts that seem to occur more frequently than fans would like!! Stay active and healthy, get that last minute Christmas shopping done!