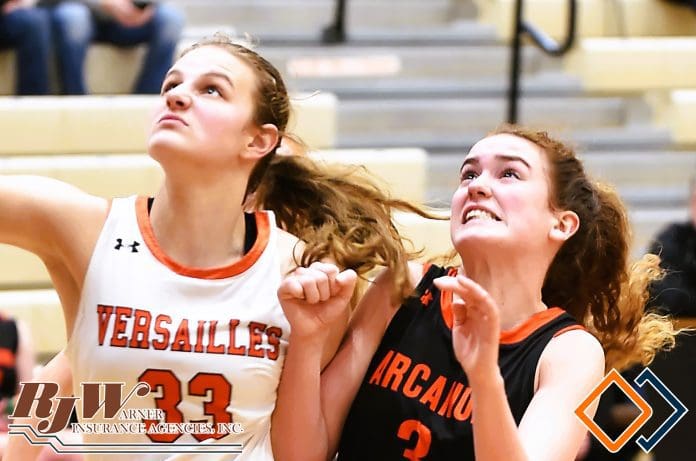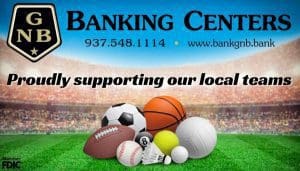 VERSAILLES – The Versailles Lady Tigers earned a 65-48 non-conference home win over the Arcanum Lady Trojan.
"Arcanum plays hard, they're scrappy, they play physical and they are going to play for four quarters so you know you have to come and you have to compete to the buzzer, every single second on the floor and you have to be fundamental," said Versailles coach, Tracy White. "We didn't do that the whole game but we did that the majority of the game tonight."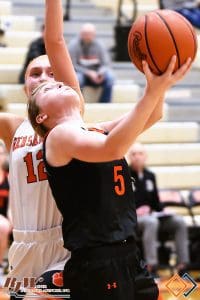 Arcanum took the opening quarter 14-11 with five Lady Trojans denting the scoreboard led by sophomore Alexis Gibbins knocking down 5-points. Taylor Wagner paced the Lady Tigers with 7-points including 5-6 at the charity stripe.
"We let them play their type of game, we let them control the tempo, we played a little sloppy but then we got together and got our composure and started playing as a team," White said. "Our communication was really lacking in the first quarter and the rest of the game we fixed that on the bench, on the floor, everywhere and communicated well."
Versailles' offense stepped up in second quarter play to put 22-points in the book while holding Arcanum to 12-points. Janna Dirksen and Katey Litten each hit three baskets for 6-points, Wagner added 5-points, Allison Schwartz 4-points and Lexi Magoto a point sending the teams to the break with the Lady Tigers leading 33-26.
Period No. 3 Versailles extended its lead to 53-36 outscoring the Lady Trojans 20-10 with five Lady Tigers sharing the scoring; Dirksen with 5-points including Versailles lone 3-pointer of the day, Grace Osborne with 5-points, Magoto and Litten with 4-points apiece and a Wagner 2-point basket.
The Darke County teams played to a 12-12 fourth quarter score with five Lady Trojans scoring and Schwartz scoring 8 Versailles points on four baskets.
Wagner and Schwartz led Versailles and all scorers with a game high 14-poitns.
"Taylor Wagner has been a huge spark for us especially the last two games," Coach White stated. "She's played solid all year. When they (Allison Schwartz and Wagner) are both able to play and they are both playing relaxed, they are playing with each other, when they make adjustments to Wags then Schwartz steps up big – it's nice to have that one-two punch in the post."
BOXSCORE:
VERSAILLES 65, ARCANUM 48
VERSAILLES 65 – Taylor Wagner 14, A. Schwartz 14, K. Litten 12, J. Dirksen 11, L. Magoto 7, G. Osborn 5, S. Stammen 2 – TOTALS 26 10-15 1 65
ARCANUM – B. Anderson 12, A. Gibbons 9, K. Toy 8, A. Miller 7, C. Long 6, R. Leeper 3, F. Wooten 3 – TOTALS 14 8-16 4 48
3-POINTERS
Versailles 1 (J. Dirksen)
Arcanum 4 (B. Anderson 2, A. Miller 1, R. Leeper 1)
SCORE by QUARTERS
11-22-20-12 65 Versailles
14-12-10-12 48 Arcanum