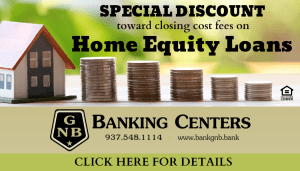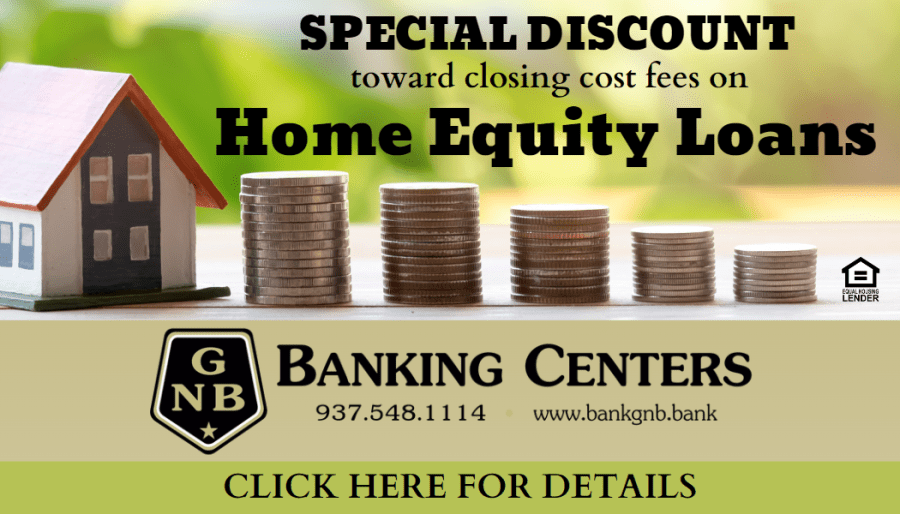 COLUMBUS – The Versailles Tigers are a very highly respected program in the sport of wrestling thanks to their traditional success in dual tournaments and individual success at the state level.
Versailles showcased their development of quality wrestlers at the state tournament over the weekend as all four Tiger wrestlers had success on the mat.
The highlight for Versailles was senior Kane Epperly, who entered the state tournament as the district champion out of Troy at 175 pounds where he defeated the defending state champion from a year ago in the finals, senior Connor Havill of Troy Christian.
Epperly won his first two matches at state against Owen Berner of Ayersville by 5:34 pin and a 3:51 pin of Wyatt Morris of Salineville Southern. Berner of Ayersville went on to finish fourth.
Kane lost to eventual state champion Xander Myers of Liberty Center by a very slim 3-2 margin in the semifinal and then dropped a decision to Owen Berner in a rematch from the first round. He then fell to Cannon Endicott of Elmwood to finish in sixth place.
Trey Huber (106 lbs.) and Payton Platfoot (144 lbs.)came up one win short of placing at state in their respective weight classes.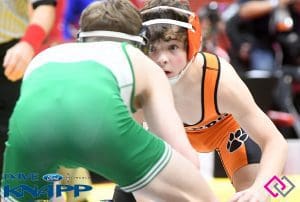 Huber fell to Adam Mattin of Delta in his opening match and Mattin went on to win the state championship at 106 pounds. Huber rebounded with a 5-0 win over Gavin Bolock of North Union, but fell short of placing with a defeat to Scott Fuller of Genoa Area, who finished third.
Platfoot opened the tournament with a 6-1 win over Dylan Rice of Rootstown, but dropped consecutive matches to Daxton Chase of Pleasant, who finished fourth, and Clayton Smith of Utica, who finished seventh.
Michael Osborne went 0-2 at state as he was in a very tough bracket. His defeats came to Braxton Quaintance of Lakota, who finished fourth, and Brendan Sheenan of Newark Catholic, who finished in eighth place.
TREY HUBER 106 LB. RESULTS
Adam Mattin (Delta) pin Trey Huber (Versailles) 3:04
Trey Huber (Versailles) dec. Gavin Bolock (Union Local) 5-0
Scott Fuller (Genoa Area) pin Trey Huber (Versailles) 2:22
PAYTON PLAFTOOT 144 LB. RESULTS:
Payton Platfoot (Versailles) dec. Dylan Wise (Rootstown) 6-1
Daxton Chase (Pleasant) pin Payton Platfoot (Versailles) 1:03
Clayton Smith (Utica) maj. dec. Payton Platfoot (Versailles) md9-1
MICHAEL OSBORNE 165 LB. RESULTS:
Braxton Quaintance (Lakota) dec. Michael Osborne (Versailles) 5-0
Brendan Sheehan (Newark Cath.) dec. Michael Osborne (Versailles) 3-1
KANE EPPERLY 175 LB. RESULTS (6TH PLACE):
Kane Epperly (Versailles) pin Owen Berner (Ayersville) 5:34
Kane Epperly (Versailles) pin Wyatt Morris (Sal. Southern) 3:51
Xander Myers (Liberty Center) dec. Kane Epperly (Versailles) 3-2
Owen Berner (Ayersville) maj. dec. Kane Epperly (Versailles) md9-1
Cannon Endicott (Elmwood) dec. Kane Epperly (Versailles) 4-0