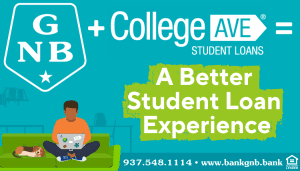 GREENVILLE – OHSAA high school volleyball official Vern Pigg was officiating the Lady Wave junior varsity and varsity volleyball matches Tuesday night between Greenville and Xenia and took time to talk about his 46 years of officiating.
"One of the reasons I'm still officiating is because you can't get new officials," Pigg said. "We get new officials and they don't stay – it's hard to retain officials."
The 77 year old OHSAA official is no stranger to the MVL and WOAC as well as many other leagues throughout the Miami Valley. Pigg has officiate football, baseball, softball, volleyball and although unofficially, track and field.
Pigg and his wife Karen reside in Brookville and is a 1965 graduate of Twin Valley North.
"I was the first class of Twin Valley North, not Tri-County," noted Pigg. "When Verona consolidated with Lewisburg it was Twin Valley North and now it is Tri-County North."
Vern's son Greg Pigg has been officiating 20 years. "My kids have been a blessing," he stated.
Pigg shared his thoughts on changes in junior high and high school sports over his 46 years of officiating on the courts and fields.
"I don't believe kids play as many multiple sports today," he said. "I don't think they put as much time in it off-season. They have so many other things going on. Getting coaches to stay is a big problem especially in the lower grades. We had a lot more consistency in coaching staffs."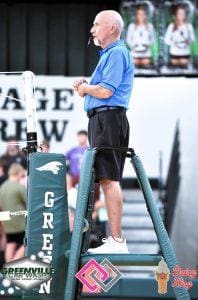 Pigg believes young people should consider getting into officiating as the numbers around the country continue to decline.
"I met a kid that is only 14 years old and he's officiating basketball and baseball at the junior high level, and that's good," Pigg stated. "He makes money at it and does something you enjoy doing."
The soft spoken gentle official hopes he has helped make a difference in many of the athlete's lives he has come in contact with over the many years.
"It's made a difference in my life and I'm hoping that I made a difference in their lives," said Pigg. "There are some that have gotten out of school and they remember me from officiating and they really appreciated what I did. That tells me that I did make a difference."
"I have a wife that allows me to officiate," Pigg added. "She sometimes will say, 'you mean you don't have a game tonight'," he chuckled.
Mr. Pigg has no timetable for retirement from officiating and attributes his "Christian Faith" to his longevity.
"I've been in situations where without Christ in my life I probably couldn't have gotten through things I did," he said.
Vern's favorite Bible verse: Philippians 4:13 – "I can do all things through Christ who strengthens me."