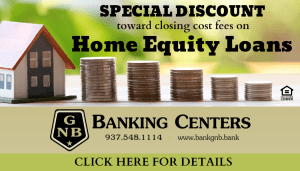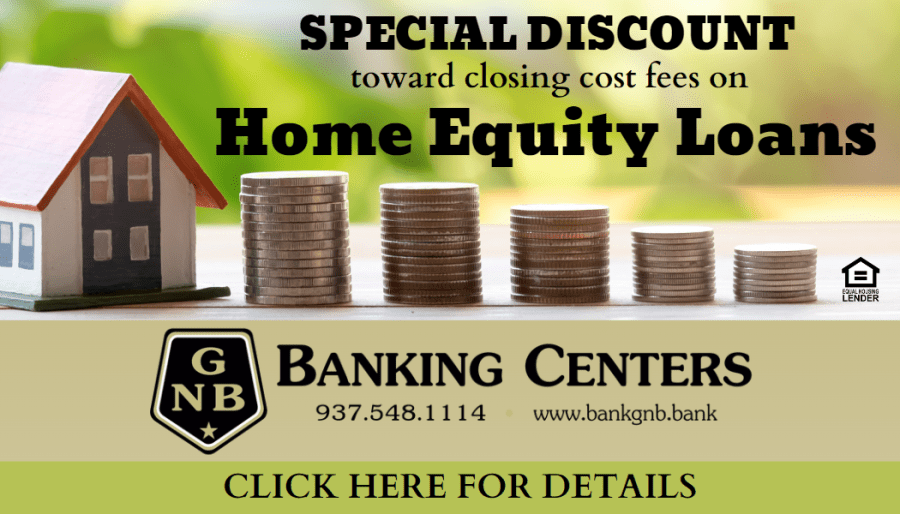 Kettering – The Tri-Village boys couldn't overcome a 22-point deficit in the 3rd quarter despite a courageous effort and comeback with a chance with 1:30 in the game to cut the margin to 4.  But the Patriots fell to Canal Winchester Harvest Prep 54-45 ending their season at 21-6 in the regional semi-final game.
The Patriots held an early 7-point lead 10-3 before Prep was able to close the gap and eventually tie the game at 12-12 at the end of the 1st quarter.
The 2nd quarter would turn out to be one the Patriots would like to have back.  Harvest Prep won the period 18-4 scoring 16 points off turnovers.
TV had 17 – 1st half turnovers and trailed 30-16 at the break. Wilson Suggs scored 9 points and Tanner Printz 5 in the half.
After trailing by as many as 22 points in the 3rd quarter before battling back.  They would trail 43-26 heading into the final stanza.
It would be a courageous gut check effort as the Patriots battled hard in the 4th quarter and was within a shot of cutting the margin to 4 points with 1:30 to go. But it wasn't meant to be as Harvest Prep won the semi-final game 54-45.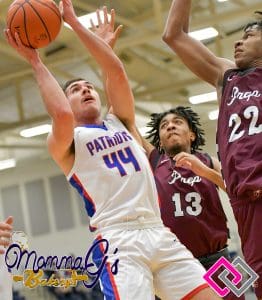 Tri-Village was led by Wilson Suggs 15 points, Justin Finkbine 8 points, 10 rebounds 2 blocks,  Tanner Printz 7 points, 5 rebounds.
Tri-Village outrebounded the Warriors 45-26 but turned it over too many times.
"You're not going win many basketball games with 29 turnovers that lead to 28 points," Tri-Village coach Josh Sagester said.
"It's very hard to simulate what they do defensively in practice, we scheduled Dunbar, Belmont, Hamilton Badin, the Franklin's … we do everything we can to prepare for games like this when we get this far … and you know if it's not good enough, it's not good enough. But you know for sure we are trying to put our kids in a situation to be comfortable when they get here.  Our kids played really hard and after a tough second quarter they battled in the third and fourth and might gave us a little bit of hope and if we get defensive rebound down the stretch, or a few more shots to fall … we're right there," Sagester stated.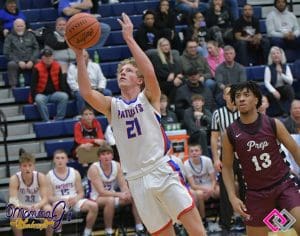 But I'm really proud of our kids, they (Harvest Prep) have a good program so while I'm disappointed for sure, when you sit back and look, it's been a pretty good year.
For the seven seniors who will graduate; Austin Rismiller, Seth Cook, Dalton Delong, Camden Cook, Justin Finkbine, Wilson Suggs and Logan Call it was a season they can take pride in.
Last season they were a part of DIV State Runner-up team and this season after being bumped up to DIII they can take pride in carrying the tradition forward winning a District Title and advancing to the Regionals.
"Our seniors really bought into the program and were brilliant team first guys," Sagester said.
"Sure, some of those guys would have liked a few more minutes here and there but they kind of held the line and kept working hard and were great leaders. When they got opportunities they took advantage of them, and they have poured a lot of time into it resulting in lots of wins and championships for our program since my return. Nobody wants to lose, and these seniors were nothing, but winners and I thank them," Sagester concluded.
Tri-Village ends the season 21-6 overall 10-1 in conference, 2nd place in WOAC, Sectional and District Champions and Regional-Semi-Finalist.  Great season Patriots.
Box Score
Score by Quarter
Harvest Prep   12        18        13        11 – 54
Tri-Village        12        04        10        19 – 45
Team Scoring
Harvest Prep: Hutson 9, Sims 3, Foggie 1, Roddy 12, Jones 4, Abrams 12, Shaheed 9, Campbell 4
Tri-Village: Sagester 4, Suggs 15, Call 2, Printz 7, Keating 5, S. Cook 4. Finkbine 8