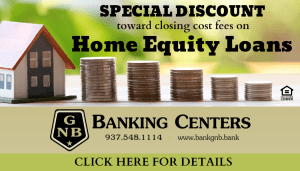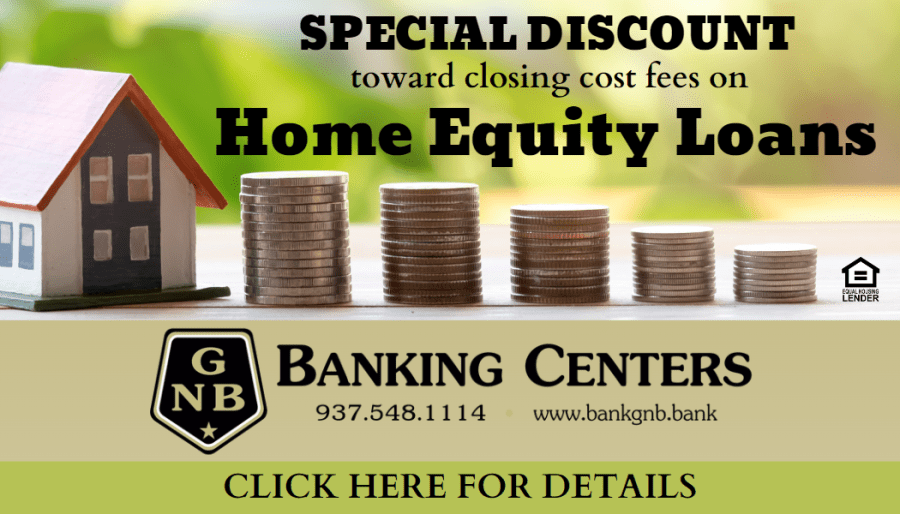 No, this story is not of medieval Europe…but that of the lineage of Ohio basketball dynasties.  Having a feel of a battle between royalties, the Tri-Village Lady Patriots will hold court with the Hiland Hawks Thursday night at University of Dayton Arena in a State Semifinal matchup.
After triumphantly riding into the Regional Tournament, the Lady Patriots were contested by familiar foes, who themselves should be recognized as royals.  Jockeying over the territorial reign in the southwest region, Tri-Village would first square off against the Marion Local Flyers.  The Marion Local community is no stranger to these imperial battles, as many of their programs are recognized on this elite stage year after year, with the Lady Flyer program wearing their own state championship crown in 2003.
Next up would be the Fort Loramie Redskins, whose royal presence has come to be expected.  The head monarch, Carla Seigel, has been crowned three times as State Champion with the Lady Redskins.  Tri-Village squared off with Fort Loramie for the 6th in the Regional Finals, and it was their empires 12th total appearance in a Regional Final battle.   This battle was one for the ages, and will forever be recanted in annals of history, as the Patriots narrowly escaped the dagger of a buzzer beating half court three point attempt.
Having escaped the clutches of defeat, the Lady Patriots will march into battle at the State Semifinal, once again facing off with another imperial monarchy of basketball, Hiland who has been to the final four an incredible 19 times with 18 of them under Dave Schlabach.
In the throne of his father's empire, Brady Schlabach and the Hiland Hawks reach the final four under his realm and will be seeking the school's 7th crown of State Champions.
Hiland's reign in girls' basketball has been incredible and has been to the final four 19 times
Brady is in his first season as the head coach for the lady Hawks has paid his dues over the years helping his father.
"I was on the bench down towards the end helping fill up water bottles and passing out water to his girls. But you know, growing up and being around the program my dad built was incredible to see behind the scenes, all the hard work it takes to make runs like this and then obviously having my uncle coaching the guys teams as well and to be able to bounce ideas off of them as they play in the regional down at Athens … it's definitely an exciting time," Berlin Hiland coach Brady Schlabach stated.
The scepter has been handed to Brady … but the wisdom and guidance from his father is still beside him on the bench to draw from.
"You know, it's a pretty cool feeling. I don't know if it's hit yet that we are in the Final Four, that might be a Thursday thing once we're down there, but we're just kind of taking it one day at a time.  This is the girls playing now own tournament run and because of our past success it kind of has become the standard. But you know, every tournament run is hard to make and it's hard to get to this point, so we really want them to enjoy the experience and know their hard work has gotten them here, "Brady said.
Hiland will be led by 5'6" point guard Ashley Mullet who has stepped up this year handling the ball and creating challenges for teams defensively by averaging 17 points a game.  Mallory Stutzman is having a great year and is a high IQ kid.  Both Ashley and Mallory were on my father's championship team two years ago as freshman.
"I challenged both this year to step into the leadership role and they have done that well throughout the year and we will be leaning on their experience in Dayton," Brady commented.
The 22-6 Hiland Hawks are riding in on a 14-game winning streak and averaged 48 points a game on offense while giving up just 36 points a game.
Despite a state appearance in 2012, the 28-0 Lady Patriots still seek their 1st crown in school history and in order to do that they will have to knock of Hiland along the way.
"Anybody that follows basketball in the state of Ohio of knows the Schlabach family, they are like the first family of basketball.  What Mark and Dave has done, obviously, their long term success on both boys and girls side of things is unbelievable … and nowadays Brady, you know, obviously, seems like he must be a chip off the block with some of the same schemes and, of course, Coach Dave is on the bench with him," Tri-Village coach Brad Gray stated.
"So you know, their skill level is obviously what stands out they are hard-nosed kids who play the game the right way. Obviously, when they're hitting shots, they become a scary basketball team. Because they do kind of rely on the three ball more so than other teams we have played.   Plus, their ability to kind of drive will certainly be keys for us to stop.  I have a ton of respect for Highland, I spent a weekend with Coach Dave, picking his brain about his basketball knowledge and his approach to the game and certainly some of the things that we're trying to do now are driven by some of his advice," Gray said.
While the Patriots try to defend what the Hawks do well they in turn will try and defend and turn away what Tri-Village likes to do as well.
"We felt like from day one in the fall Tri-Village was the best team in Division IV. And, if you get to this point, you have to go through them.  What Rylee Sagester is doing on the floor is kind of unprecedented. You know, as soon as she crosses the half court line, she's in her range. And so, we're not going to be surprised by her. I'm not going to be surprised maybe our kids will but by her ability to shoot the ball and then get going downhill is hard to contain.  They also have Morgan Hunt who provides some big time match up challenges for us as well. She's a hard-nosed kid who plays the game super hard.  Then there is Torie Richards who is their third leading scorer and is an unbelievable player that plays super hard.  So it's definitely going to be a challenge for us," Brady Schlabach concluded.
Coach Brad Gray and the Lady Patriots are poised and Patriot Nation ready to provide the support the team needs … even willing to storm the castle to topple an empire in their quest to win a state championship.
The game will played today Thursday March 9th at 8pm at UD Arena.