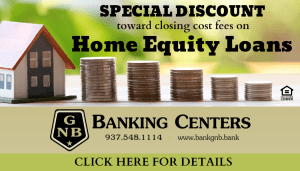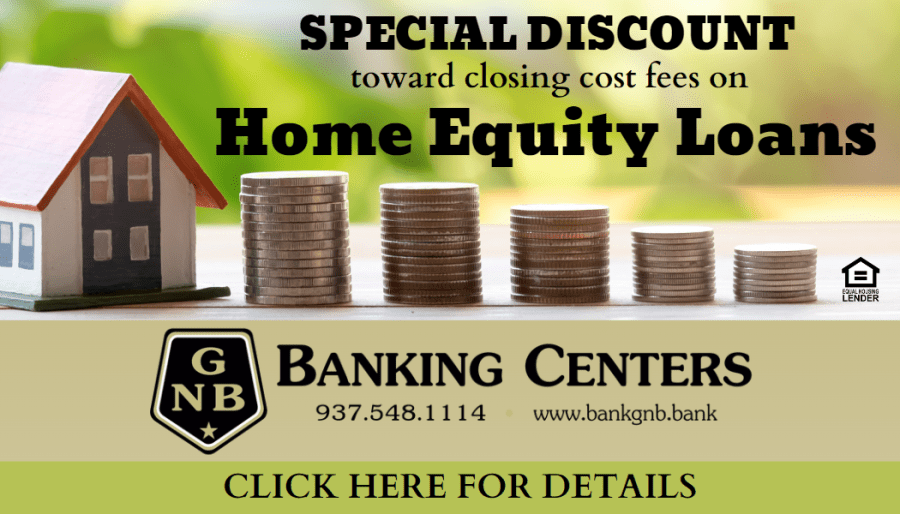 VERSAILLES – The Tri-Village Lady Patriots advanced on the OHSAA DIV tournament trail with a 72-11 win over the Twin Valley South Lady Panthers.
The second round tournament game proved the Lady Patriots' are a complete team package as South attempted to shut down NCAA DI signee and the state's all-time girls 3-point record holder in Rylee Sagester using a triangle and two defense with two Lady Panthers wearing Sagester like a glove over the entire court over the Tri-Village sharpshooter.
"They were in a triangle and two with both man defenders being on Riley, face guarding her," noted Tri-Village coach, Brad Gray.
South may have held Sagester under her 22-point average on the day but the Tri-Village senior took advantage of the opportunity to unselfishly exploint her team's diverse play by dishing off to her teammates to earn the lopsided victory including a running clock the entire second half.
Tri-Village got off to a slow start with a 6-5 lead at 4:54 in the first quarter before going on a 43-0 scoring run to close out first half play sending the teams to the halftime break with the Lady Patriots owning a commanding 49-5 lead.
"When our kids were that wide open on the perimeter, just thought why not shoot it but I thought we should have done a better job getting the ball into the paint first and try to allow those outside looks to be inside out looks rather than catching from a perimeter pass," Coach Gray said of the South's defense doubling up on Sagester. "Once we settled in we started to play a little bit better."
With the Lady Panthers defense focused on Sagester, Morgan Hunt was knocking down 17-first half points, Torie Richards 9-points all coming in the second quarter, Bella Black and freshman Kynnedi Hager each with 8-points and Sagester 7-points to round out first half Tri-Village scoring.
"Morgan had pretty easy one-on-one opportunities at two and three feet from the basket – Morgan Hunt gets those opportunities she's going to score and she's going to score a lot," Coach Gray said.   "Credit to her for taking advantage of the opportunity that was given to her today. Our other kids are completely capable of having really big games when they're unguarded."
Period No. 3 went to Tri-Village by a 19-4 running clock score with Hunt and Richards each scoring 6-points, Sagester 5 and Black 2-points for a 68-9 score with three quarters in the book.
The entire Lady Patriots stating five took a seat next to Coach Gray on the fourth quarter bench with Tri-Village taking the final period 4-2 for a 61-point win.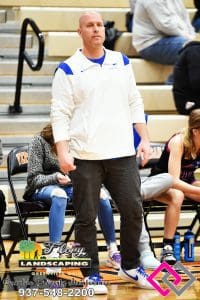 When questioned if the triangle and two Twin Valley South defense would help the team moving forward in tournament play, Coach Gray responded; "I highly doubt we will see that again. I don't know if anybody will look at us and say they think face guarding her with two kids and leaving our other players who are all very capable players, leaving them wide open is a good idea."
Torie Richards had the task of guarding South's leading scorer, Jordan Ritchie, the WOAC's sixth leading scorer with a 14.2 average and held her to 7-points on the day.
"Torie does a great job of taking challenges," Gay said. "We try to find ways to challenge her and give her little nuggets of 'hey, this is what we want you to do or see if we can hold this kid to this many points or this may shots' – she takes those challenges seriously and it's an accomplishment when she's able to meet the challenges we throw her way."
The Lady Patriots shot a healthy 81.8 percent at the free throw line canning 18-22 tosses.
Hunt led Tri-Village and all scorers with a game high 23-points.
BOXSCORE:
TRI-VILLAGE 72, TWIN VALLEY SOUTH 11
Tri-Village – M. Hunt 23, T. Richards 15, R. Sagester 12, B. Black 10, K. Hager 8, S. Delong 3, K. Wilcox 1 – TOTALS 24 18-22 2 72
Twin Valley South – J. Ritchie 7, S. Elswick 4 – TOTALS 5 1-3 0 11
3-POINTERS
Tri-Village 2 (S. Delong 1, B. Black 1)
Twin Valley South 0
SCORE by QUARTERS
20-29-19-04 72 Tri-Village
05-00-04-02 11 Twin Valley South