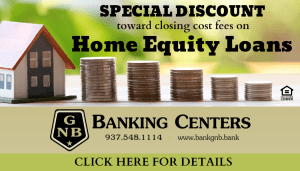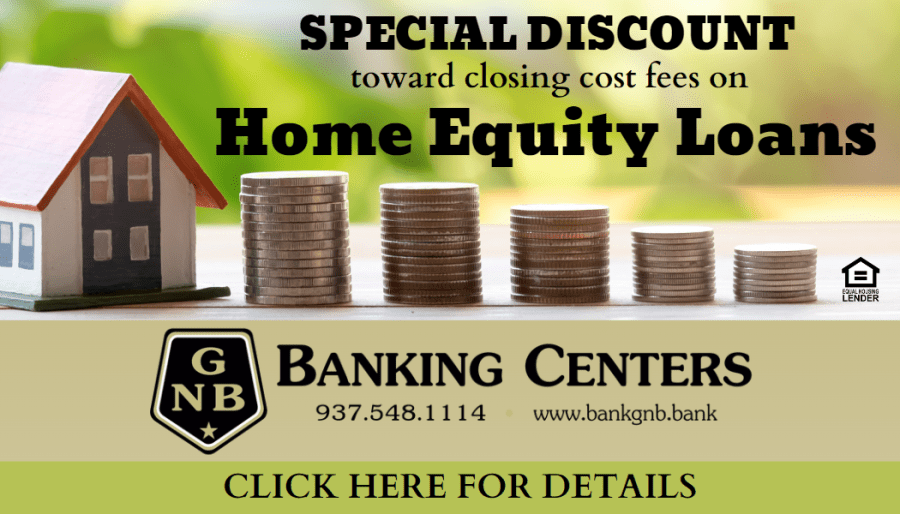 CLAYTON – The Tri-Village Patriots made quick work defeating the Northwestern Warriors 89-29 in OHSAAA DIII boys tournament action winning the programs first ever OHSAA Division III Sectional Championship.
"We look a lot better when the ball goes in the hole and we make perimeter shots," said Tri-Village coach, Josh Sagester. "Part of that is getting on the floor 30-minutes ahead of time. Our program has to make shots and fortunately tonight we were able to do that."
"They (Northwestern) competed, they played hard," Sagester added. "They play in a good league but our kids rose to the occasion and played really well tonight."
Tri-Village raced out to a 26-0 lead after one quarter of play led by Wilson Suggs' 9-points including a trey, Tanner Printz 7-points including two 3-pointers, Dalton Delong with a triple, Justin Finkbine 3-points and Seth and Camden Cook each with 2-points.
The Patriots pushed its lead to 31-0 at 6:38 in the second before the Warriors got a layup to fall with 6:24 on the board for a 31-2 score. With Coach Sagester liberally using his bench, quarter No. 2 was mostly a different Tri-Village group adding points to the board led by Braden Keating's 10-points including two 3-pointers, Logan Call with 6-points, Trey Sagester 5-points including a trey, and a basket each from Suggs and J. Finkbine sending the teams to the break with the Patriots leading 51-7.
The entire second half was played with a running clock. Austin Rismiller got on the board with four third quarter points, his first of the night. Seven Patriots dented the third period board for a 19-12 count giving Tri-Village a 70-19 advantage going to the fourth.
"Proud of our kids," said Coach Sagester. "We've had a good week of practice. We continue to get better and we have some other guys chipping away."
Fist time scorers on the night, Jadyn Hollinger (4-points) and Noah Finkbine (2-point) helped the Patriots to a 19-10 fourth quarter giving the Darke County team a 60-point victory.
"We have 14 guys and all 14 guys got in and played about equal amount – our starters a little bit more but they deserve that," Sagester noted.
Braden Keeting came off the Tri-Village bench to lead the Patriots and all scorers with a game high 16-points.
"Braden is a really good player," said Sagester. "He's a kid if he makes a few, watch out and that's what we saw tonight. He can shoot the basketball, he's a great on-ball defender and he's a real nice piece to our puzzle."
The Patriots' win was not one of the largest in the state as top-seeded Cincinnati Taft blew out Blanchester 112-26 in a Tuesday night DII Cincinnati South 1 Sectional game at Mason Middle School.
BOXSCORE: 
TRI-VILLAGE 89, NORTHWESTERN 29
TRI-VILLAGE – B. Keating 16, W. Suggs 11, J. Finkbine 11, L. Call 10, T. Printz 9, T. Sagester 8, D. Delong 5, S. Cook 4, A. Rismiller 4, C. Cook 4, J. Hollinger 4, N. Finkbine 3 – TOTALS 25 6-9 11 89
NORTHWESTERN – R. Fultz 15, J. Shaffer 10, W. Stott 3, B. Bishop 1 – TOTALS 4 3-4 6 29
3-POINTERS
Tri-Village 11 (B. Keating 4, T. Sagester 2, T. Printz 2, D. Delong 1, W. Suggs 1, N. Finkbine 1)
Northwestern 6 (R. Fultz 3, J. Shaffer 2, W. Stott 1)
SCORE by QUARTERS
26-25-19-19 89 Tri-Village
00-07-12-10 29 Northwestern