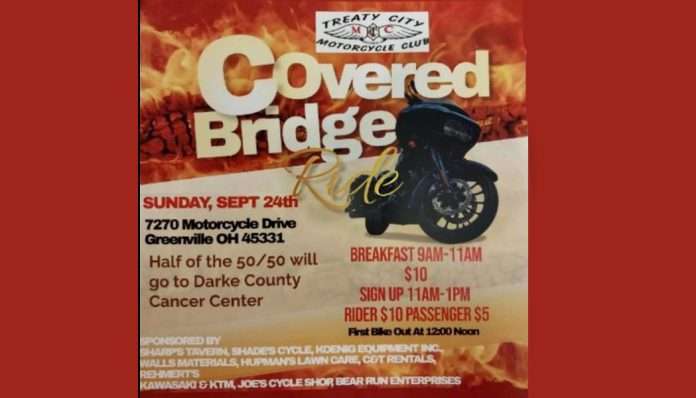 Treaty City Motorcycle Club hosts the Covered Bridge Ride on Sunday, September 24.
7270 Motorcycle Drive, Greenville, OH.
There will be a $10 breakfast from 9 am – 11 am. Sign-up is from 11 am – 1 pm, $10 for Riders and $5 for Passengers. First Bike is out at 12 pm.
Half of the 50/50 will go to the Darke County Cancer Center.
Sponsored by Sharps Tavern, Shade's Cycle, Koenig Equipment INC, Walls Materials, Hupman's Lawn Care, C&T Rentals, Rehmert's, Kawasaki & KTM, Joe's Cycle Shop, and Bear Run Enterprises.