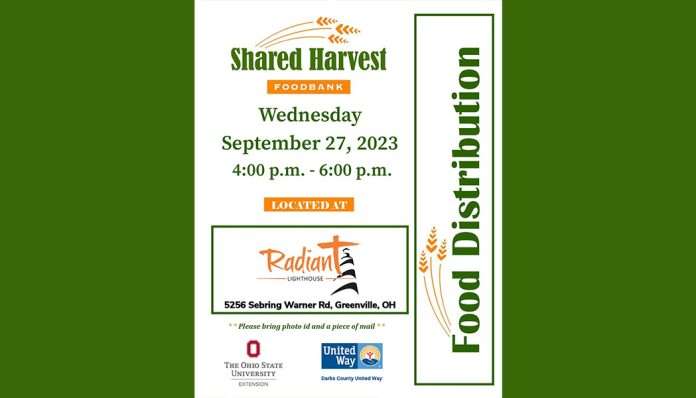 The next Shared Harvest Foodbank hosted by Radiant Light House will be on Wednesday, September 27.
The food bank distribution will be at the Radiant Light House Church at 5256 Sebring Warner Rd, Greenville, OH.
4 pm to 6 pm
Please bring a photo ID and a piece of mail.