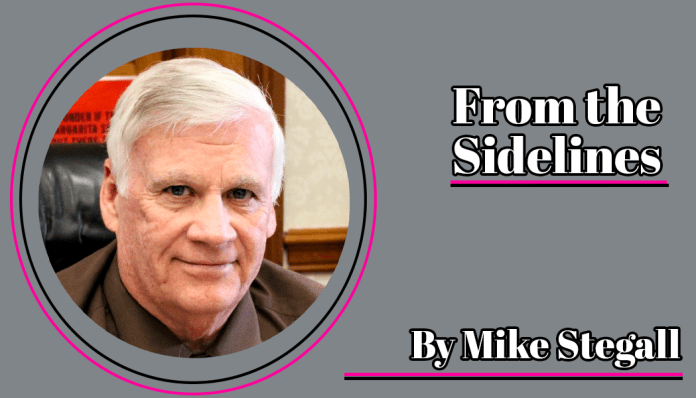 Yes, it is that time of the year when everyone's favorite college football team's season is starting.  The time of the year when loyalty to your favorite school gets going, when you live for Saturday, the comfortable chair in front of the t.v., the tailgating, the cheering, the meeting people of like mind, and seeing your team stomp whoever they are playing. Yes, I will agree it is my favorite time too.  I love golf, but football, yeah, that's my first love! I told my lovely wife Rosemary when we were first married that from August to January, I am unavailable……for anything…..it's football season!
Over the years, I have observed that the S.E.C. schools seem to have the most loyal fans in the country, followed very closely by the Big Ten…..it could be a toss up.  Around our area and State of course, it is loyalty to the Ohio State Buckeyes.  Ohio State is consistently in the top 10 in the country, year after year, and we fans have become accustomed to success.  So, when Ohio State plays, we expect dominance, a no holds barred stomping of whoever the unfortunate victim is this week!  On the unlikely occasion that the score isn't big enough for some of us, panic sets in, and your entire week is second guessing the coach, players, play calling, scouting, food selections, uniform choice, everything till the next Saturday!
Watching some O.S.U. sites, and social media in general, there are a lot of people already panicking because O.S.U. only beat Indiana 23-3.  Because I have been involved with the game since the seventh grade, I might look at things differently. So, if I may, I will try to soothe some of you who are sure Ohio State will lose at least six games, and finish outside the top 20 after only one game.
First, Ohio State is Ohio State. They will be fine just because of the talent they bring in. Ohio State recruits as well as anyone, yes even the S.E.C schools, so the talent will be there. This O.S.U. team is loaded, so don't worry there…….they are fine!
Second, they are young, and I mean very young! There are only 5 seniors on both starting units combined.  Talent is talent, but when it is young, it will make mistakes.  Give them time, the coaches will work with them, and you will see a marked improvement by the time they meet Notre Dame.  Ohio States Starting offense, which seemed to be the target of most ire this week had in the starting lineup; 1 Red Shirt Freshman, 1 Red shirt Transfer Sophomore, 4 Red shirt sophomores, 2 Red Shirt Juniors, I Red shirt senior, and 2 seniors! The junior quarter back, Kyle McCord, the focus of a lot of hand-wringing and second guessing, was starting his first game.  I myself thought he missed some things, but overall, he seemed to get more comfortable in the second half.  Keep in mind, this was a conference game, with a big t.v. and radio audience, in a hostile stadium, and he was put in charge of one of the most followed teams in all of sports.  I thought he did fine, and he will get better, or a replacement, just as capable, Red Shirt Freshman Devin Brown, will take over.  One game with this much youth makes it not fair to judge these guys. Give them some time.  Ask any player or coach, until you actually get in a game, you don't realize how much practice and games are completely different.
Finally, the offensive line and the defense, the real problems last year, saw some marked improvement, especially, the defense.  Remember, the offensive line lost 3 starters, and all three are in the NFL now. This unit only has one senior starting, so it will take some time to gel.  Also, a new play caller, Brian Hartline, the new offensive coordinator, seemed to want to run the ball more. (About time!!) Give him and the new guys a break, they'll get better!  As for the defense, Jim Knowles is only in his second year, and he only has 3 seniors from last year on his starting unit.  But, even the Buckeyes worst critics must admit that this unit just looked better against Indiana. (Why is it O.S.U. seems to struggle with Indiana?) This unit will be fun to watch this year, as they will improve all year.
So, Buckeye fans, the time to panic is not now.  Will Ohio State go undefeated?  Who knows?  If they lose, it will be okay, the world will not end.  Some of you will be able to sit up and take broth by Tuesday if they do lose, so just chill and let the young guys learn. Just remember: Talent is talent, and O.S.U. has it, but young talent makes mistakes that can cost a game.  That is football, limiting mistakes and doing less of them than the other team.  I think this team will be a headache, cause anxiety, joy, nail biting scenarios, and great victories, and fun to watch all year! Just don't panic yet!  That's the way I see it…..from the sidelines!