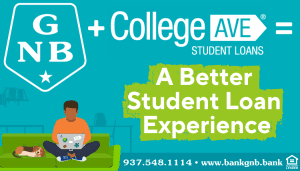 By Chuck Runner
DELPHOS – The Versailles defense shut out St. Johns 41-0 Friday night. The shut-out was their third in as many weeks.
Versailles held the Blue Jays to 61 yards passing and 77 yards rushing for 138 yards. The Tigers finished with 319 yards rushing and 85 yards passing with six rushing touchdowns.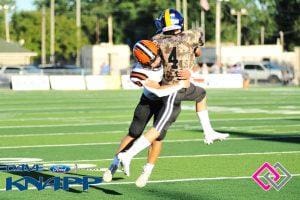 The Tigers scored on their opening possession. Versailles scored on a seven play 60 yard drive. Michael Osborne scored on a 23-yard keeper. The Tiger defense would force a three and out. Versailles would have good field position after the punt. Starting at the Blue Jay 43-yard line, 5 plays later Blake Henry scored on an eleven yard run.
The Tigers would again stop the Blue Jays and force a punt. The punt was shanked, and the Tigers took over at the Blue Jay 37 yard line. Joel Gehret would take it in from two yards out. The Tigers led 21-0 as the first quarter came to a close.
The second quarter saw the Versailles giving up the ball at the Blue Jay goal line on an interception. This would be the Tigers first turnover of the season. The Blue Jays would use this to drive inside the Tiger 20 yard line before Ross Francis would intercept the ball in the end zone to stop the drive.
Versailles would drive 80 yards to score with 11 seconds left in the first half to take a 28-0 lead. A 10 play drive that took 3:53 off the clock. Gehret would take it in from one yard out.
The Tigers gave up their second turnover of the night on a fumble. The Blue Jays started at the Tiger 35 yard line, but on fourth down, Zach Cordonnier would sack Blue Jay QB Grant Ulm to give the Versailles the ball back.
Versailles wasted no time scoring. The Tigers would go up 34-0 after Osborne would score for a second time on a 27 yard run. Versailles scored on their last possession with the starters on the bench. Aaron Bowlin took it in from two yards out. Bowlin would be the workhorse on the drive and finished with 72 yards on six carries.