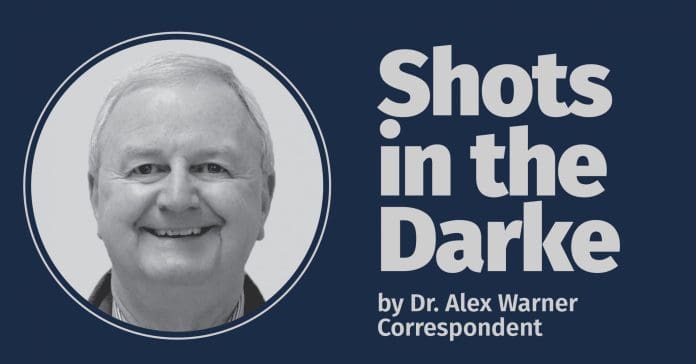 For the past few seasons I've been approached by many people wanting to know what has happened to the Greenville High School boys basketball team and the lack of recent success on the hardwood. Over the last two weeks as I've gone to several tournament games involving Darke County schools I've been asked repeatedly "as big a school as Greenville is, why can't they win consistently?" 
I have, from the time I was six or seven years old, either played, coached, observed, or telecast Green Wave basketball so I should realistically have a good understanding of what's happened to the program recently, a stretch which has seen an overall record the past six years of 14-123, including a 10-62 league mark in the four years since the resurrection of the  old Miami Valley League. 
I came across a quote from the Greenville Daily Advocate of May 11, 1964 given by then GHS Head Coach Eldon Miller. Coach Miller had been successful for several seasons at  Westmont High School in Hollansburg (for those of you too young to know, Westmont was a  merger of the Hollansburg and Liberty Local Schools and was in existence from 1952 through  1972 prior to consolidating with New Madison to become today's Tri-Village) before assuming  the head position at Greenville as the first coach at the new Greenville High School building in  the fall of 1962. 
After compiling a record of 7-29 in two seasons at the Wave helm, Miller decided to further  his education, first earning a Master's degree at Miami University before entering a PhD  program at New Mexico State and beginning a career as a college administrator at several  universities across the country. As he left he stated "There remain problems in the building of a  more successful basketball program here. We have a long way to go in developing a feeder system…..you can't compete in the Miami Valley League without doing this…there are evident remains of not enough off-season practice". 
Here are some of my thoughts regarding the six years following the highly successful run of strong teams from 2014 through 2017 which featured the likes of Clay Guillozet, Aaron  Balsbaugh, Isaiah Gable, Allen Tabler, Cody Preston, Aaron Rich, and Peter Pandey among  others: 
—the GWOC earlier and the MVL lately are highly competitive conferences. Every night of an eighteen-game home and away league schedule is a dogfight, there are no breathers. 
—Greenville is always the smallest school student-wise in any conference in which they participate. Other than Tipp City, which is also a D-II designated school, all other MVL schools are D-I. Because of Greenville's geographic location and size the school is basically restricted to playing up a level in general if they are to have a conference affiliation. 
—due mainly to demographics, student enrollment at GHS has decreased from over 1,300 students in the '70s to fewer than 900 enrollees this year. 
—at a school Greenville's size there need to be multi-sport athletes, something that needs to be encouraged. However, it puts the Wave in a position of having athletes who play basketball when larger schools have basketball players, a huge difference.
—Greenville's student-athletes always put forth the effort. The last several years have seen a few outstanding players as well as some good ones; however the overall depth of talent has fallen short of the other teams in the MVL 
—there has been a lack of continuity in coaching staffs, important in establishing a program that can be consistently competitive. Eleven men have headed Wave roundball fortunes since 2000 including a period of five in five years! 
—the elementary and junior high feeder programs need to continue to improve; they have been making some progress but more needs to be done. 
—sadly, basketball is not as important locally as it is in the smaller schools around Darke County, based on history and tradition. 
My thoughts aren't meant to be excuses but rather are justifiable reasons. Greenville fans are among the best around; they support their teams regardless of records. Give first year head coach Matt Hamilton and his staff a chance to turn things around in boys basketball! 
Finally, Eldon Miller's quote from 1964 holds true today. There need to be more young players on the playgrounds, driveways, and in the YMCA as well as in "open gyms" throughout the year. Basketball is a game that can be developed in no small part by yourself, it just takes dedication and repetition. It's one thing to "play hard"; it's another to have the skills and fundamentals necessary to be competitive.