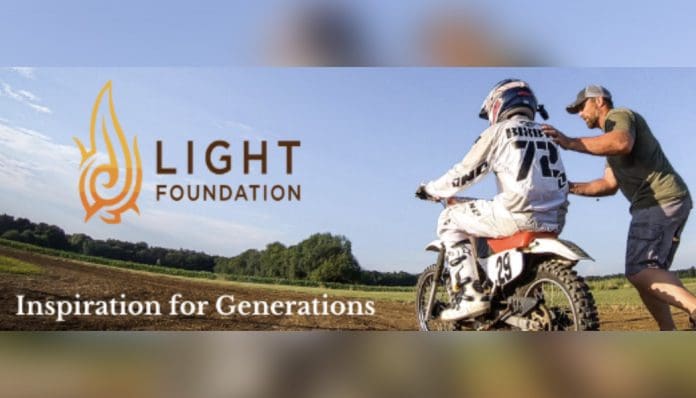 Updates from The Light Foundation:
Applications for the Ohio Youth Wild Turkey Hunt are Open!
April 14-16 at Chenoweth Trails
We are currently calling on first time hunters or gobbler pros between the ages of 12-17 to apply for a chance to spend the weekend at Chenoweth Trails surrounded by experienced guides and mentors. The application process includes writing a 500-word essay on the topic: How Do You Remain Focused? Applications are due by March 10th.
Submit Application! Become a Sponsor!
Trail Tribe Days are scheduled!
February 18 & March 18 at Chenoweth Trails
One week from today is Trail Tribe Day at Chenoweth Trails! Grab your friends and organizations to lend a hand as we prepare for our leadership programs that will impact up to 8,000 young people this summer. We will clean the camp area and chop wood from 9 am -12 pm, and a hot lunch will be served afterward!
Gauntlet Mud Run Registration is open!
July 29 at Chenoweth Trails
The Gauntlet Mud Run is a race made up of natural terrain and military-inspired obstacles that require the use of teamwork and perseverance to make it to the finish line. Competitors will face several obstacles that include walls to climb, ropes to swing on, & mud to crawl through. The more you conquer the MUDDIER you will get! Create a team to make it even more fun – plus you will receive a discount!
Darke County Scholarship Applications are open!
Due on May 1st
Darke County students entering or already enrolled for an undergraduate degree can apply for our annual scholarship. Four deserving candidates will each be awarded $1,000 for furthering their education.