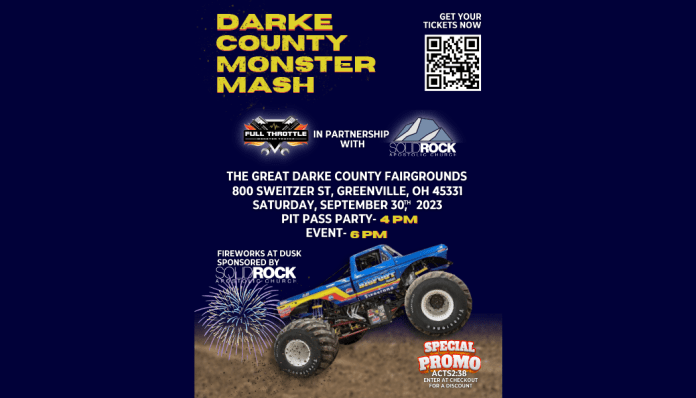 Solid Rock Apostolic Church presents Solid Rock & Boom at the Great Darke County Fairgrounds. 800 Sweitzer St. Greenville, OH 45331.
Saturday, September 30!
Craft show from 10 am to 5 pm. Food Trucks from 11 am to dusk, Petting Zoo from 12 pm – 6 pm. Pony Rides 12 pm – 6 pm. Carriage Rides from 12 pm – 7 pm. The Car Show is from 2 pm – 5 pm.
Live Music, Fireworks at Dusk, and the Darke County Monster Mash!
The Monster Mash pit pass party starts at 4 pm, and the big event starts at 6 pm! You don't want to miss it!