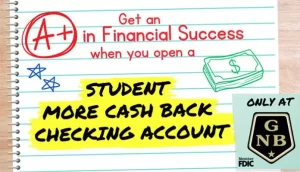 BRADFORD – The 2-15 Bradford Lady Railroaders hosted the 10-2 Arcanum Lady Trojans in a Tuesday night MVL volleyball matchup and gave the visitors a run for their money in the opening two sets.
"A win is a win," said Arcanum coach, Jacie Holman. "It wasn't the prettiest win of ours but I am proud of my girls."
"Our girls played very well today," said Bradford coach, Alisha Apple. "I am very proud of them and how they played today. Arcanum is known to be a good team so we knew coming in they would be somebody that we need to play our game with."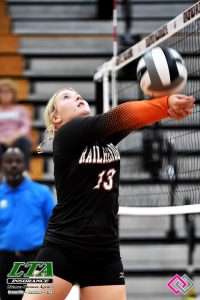 Arcanum was coming off a Homecoming weekend and started slow with the Lady Roaders jumping out to 4-2 and 12-10 first set leads before the Lady Trojans hit its stride to close out the opening set with a 15-6 scoring run and a 25-18 win.
"We gave them a long weekend with homecoming," Coach Homan noted. "We gave them the weekend off. We came in yesterday and we knew it was going to be a little rusty but I am proud of my girls for coming out and fighting tonight."
Set No. 2 mirrored the opening set with Bradford playing well only to have the WOAC leading Trojans take the set 25-16 and lead 2-0 on the night.
"They didn't get down on themselves," Apple stated. "They played with them, they stayed up and we played very well. I am very proud of my girls."
Arcanum found its stride in the final set pushing out to a big lead on its way to a 25-10 win with Coach Jacie Holman getting all players time on the court.
"I told Bradford's coach she's done a super job," said Coach Holman following the match. "There's a lot of growth from last year to this year. She has a lot of young players – watch out for Bradford in the next couple of years, they're going to be a good team."
"Out of the 25 girls we have 10 freshmen and that freshman class has a lot of potential," Coach Apple stated. "We have five seniors, five juniors and five sophomores so that freshman class definitely has brought a new spark to the team that we haven't had in the past. They definitely give potential to push the other girls and to push each other."
"They are very competitive in practice, they bring a lot of spunk, hard hits, good passes and things that not necessarily we've been missing but a little extra, something different when it comes to practice and playing," added Apple. "We have a chance to have a very good program within the next couple of years so hopefully they keep working hard and wanting to get better and keep playing the game of volleyball."
With the win Arcanum stands in a three-way tie with Newton and Preble Shawnee atop the WOAC. Arcanum stands 6-1 in conference play with an 11-2 overall record. Newton is 6-1 and 12-3 while Preble Shawnee comes in with a 6-1 conference mark and 9-5 overall. Preble Shawnee and Newton faceoff Tuesday, October 3 at Shawnee.