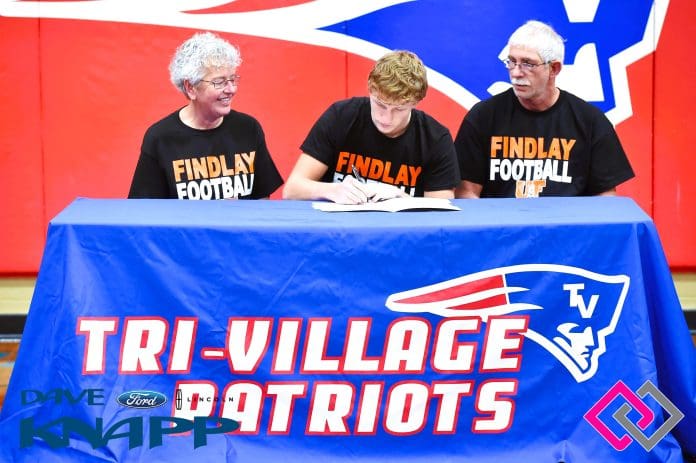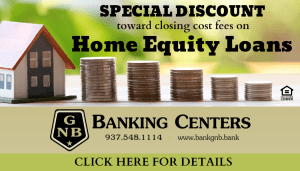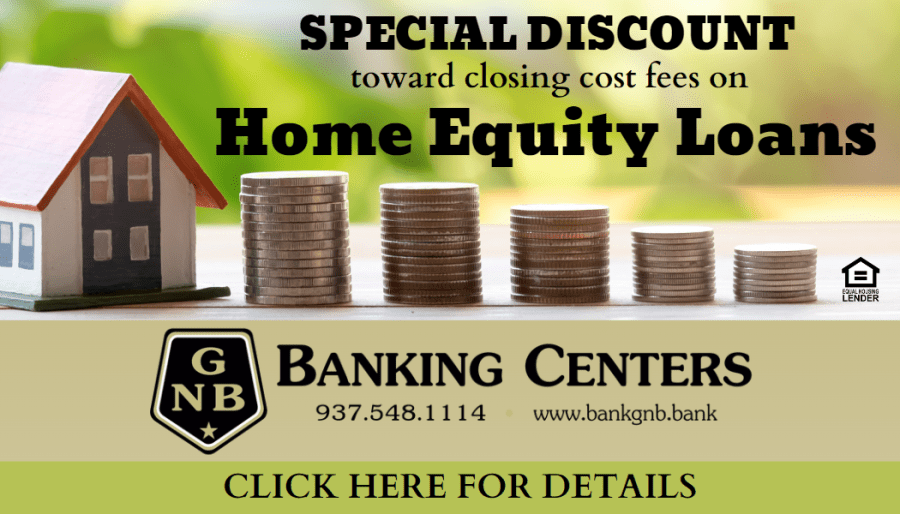 NEW MADISON – Tri-Village senior Seth Cook signed his letter of intent to play football for the University of Findlay Oilers.
"Can't wait to get another season of football," Cook said. "Hopefully four years and keep working hard and get everything accomplished I wanted."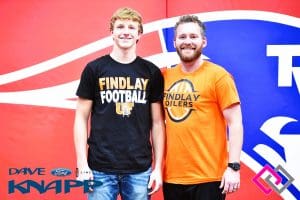 Cook, the son of Duane and Lora Jo Cook plans studies in Criminal Justice while taking his football skills to the next level.
"Seth is a great person, a great player," said Tri-Village football coach, Matt Hopkins. "I just couldn't be more-happy for him and the program. It just shows what can happen when you put in a lot of hard work."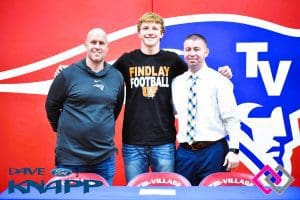 Cook led the Patriots defense with 12.5 sacks his senior season while being named Southwest Division VI First Team and ALL-WOAC First Team defensive lineman.
"Seth is a great young man, a great representative of our school district as an athlete and as a student," said Josh Sagester, Tri-Village Superintendent and Varsity boys basketball coach. "Comes from a terrific family,   works really hard, blue collar work ethic, is a tremendous football player."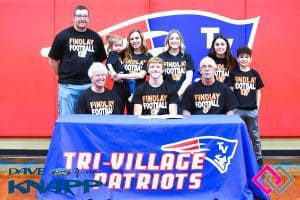 "Obviously had a great year for us this past year," Sagester added. "He's a big contributor on our boys basketball team and has been in our program the last four years. Real happy for him and for the fruits of his labor and gets to play college football."
After sifting through the recruiting process, Cook ultimately chose the Oilers as his top choice.
"The recruiting process was pretty tough," Cook noted. "I had a lot of college coaches text me and going on visits. This one came upon me and went up there for a visit. The campus and coaches and everything was really nice."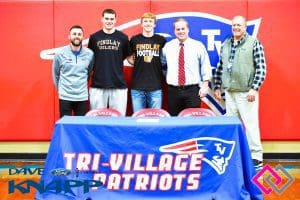 Cook joins a successful NCAA DII Oilers program that sports an impressive 39-19 record over the past five seasons (no games 2020 COVID year) playing in the Great Midwest Athletic Conference (G-MAC).
Cook has realistic goals playing for the Orange and Black which may include a freshman season watching from the sidelines more that seeing action on the field.
"Don't expect a whole lot of playing time with them being four championships they've won," he stated. "As long as I keep working hard and accomplish what I've need to get accomplished and get in the weight room a lot then hopefully next year I'll be good."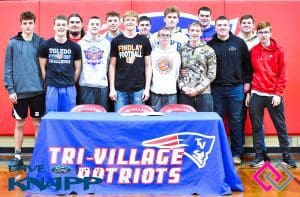 "I can see him going there and getting involved in the special teams especially early on," said Coach Hopkins. "The great thing about him, he's going to go up there and be a great teammate and push those guys every day. They're going to become a better team just by him being up there."
The Tri-Village senior took time to thank the many that helped him reach his goals of playing football at the next level.
"I would like to thank God, my coaches, my family, all my friends and all my teammates for getting me to where I am right now," Cook said.