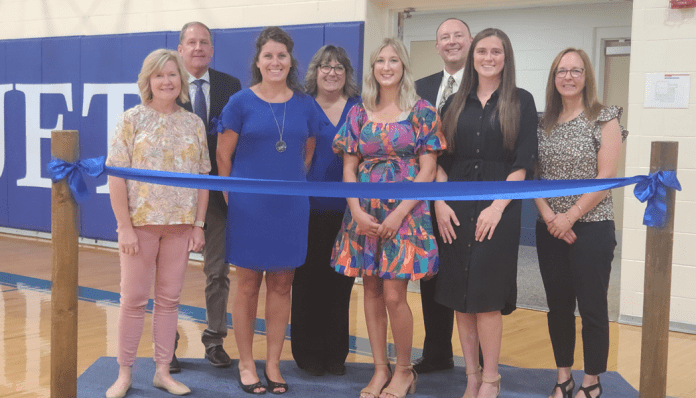 Franklin Monroe Schools have officially opened their new preschool, Junior Jet Academy.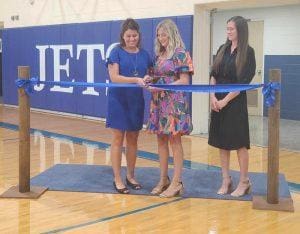 For the past year, Franklin Monroe has been working with their Elementary School Principle, Megan Linder, to convert the old cafeteria into a preschool.
"Once we found Karina Robison, an FM grad, we were able to start the development of the preschool and the transformation of the old cafetorium," Linder said.
Karina Robison is their Lead Preschool Teacher and Director.
The preschool room has received new cabinets and sinks and will soon receive new flooring and a new toilet for the bathroom.
"For the last year, we've been doing research, and I went and looked at all the other preschools in the county, and I presented that to the board," Linder said. "They then allowed us to move forward with creating the preschool."
Junior Jet Academy was developed with keeping kids in the community at FM schools in mind. They had to look at budgeting, tuition, how many students would attend, materials needed, the required space, and the licensing needed. Once they had those things settled and found a preschool teacher, they could move forward, building the rest of the program.
The school and its teachers are excited about Junior Jet Academy. The preschool is already almost full, with 30 students enrolled.
It's clear the teachers are not only excited about the opening but care for the students coming into the preschool.
"I love early childhood education," Robison said. "Especially really fostering that love of learning. If they do that in preschool and they love coming to school, it's more likely that they'll love it in elementary and such too."
Robison went on to share why coming back to FM was important to her.
"I missed my hometown a ton, and it was a great opportunity," Robison said. "I loved coming to school here and graduating from here. I love the small-town atmosphere where you know everybody. I really just enjoyed being able to come back and give back to my community."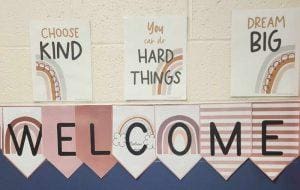 The teachers and those involved in developing the preschool are excited not only for their hard work paying off and the school being open but also to work with their new students and see how they grow.
Junior Jet Academy would like to thank its sponsors RJ Warner, Tim Booher, Pitsburg Lions Club, Greenville National, Brumbaugh Construction, Brocious Plumbing, and Community Members.
A thank you was also given to the custodians for all their hard work setting up the preschool and working with Linder and Robison.
With a school that works to keep kids in the community and a staff that is excited to see how its students grow and learn, Junior Jet Academy is set up for great success.