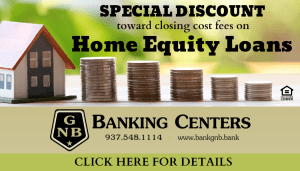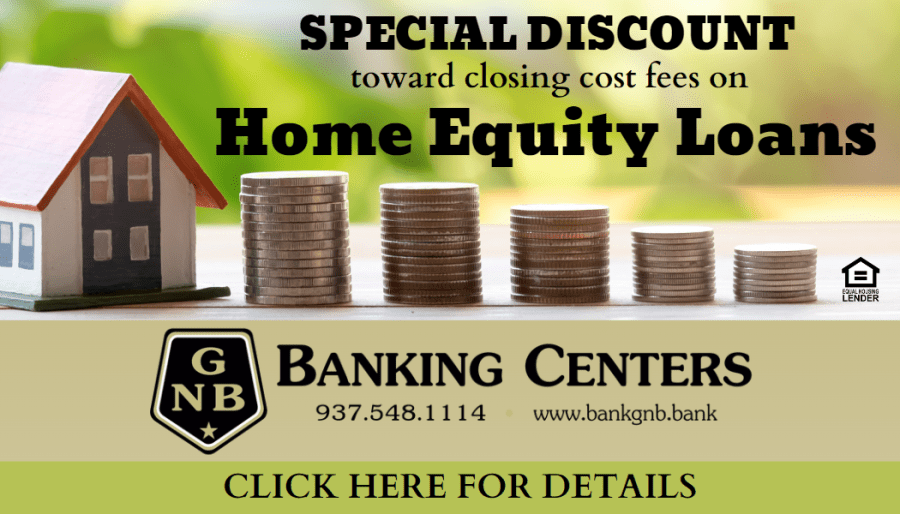 CLAYTON – The Preble Shawnee Arrows advance in OHSAA DIII tournament play with a 66-39 win over the West Liberty-Salem Tigers on a night the Arrows' Mason Shrout would become the all-time Preble Shawnee leading scorer.
"I thought we were alright tonight – sluggish a little bit, 13 day layoff from playing a game," said Arrows coach, Jake Turner. "We got off to a great start – you can't be too mad about that. We looked a little rusty at times. Got out to a good lead, kind of let them back in the game but it was a solid night overall.  Got to be better though, got to be better moving forward if we want to win."
The Arrows hit the court running putting up 20-points while holding WL-S to 8-points. Mason Shrout led the charge with 9-points.
Period No. 2 went to Preble Shawnee by a 13-10 score with Shrout adding 7-points sending the teams to the break with the Arrow leading 33-18.
"Defense is what we are thriving off of, what we play off of, it brings energy at both ends of the court," Turner noted. "When we're solid and we're good defensively we're usually good overall. I thought the only thing defensively we did bad tonight was – we gave up a lot of threes. The first half was too many I think we got lost on some shooters and we had some matchup issues – stuff we just got to fix in one day."
Earlier in the season Mason Shrout became the Arrows' all-time boys basket scoring leader (1582) and in the first half of the night's tournament win became the school's all-time leader (1640) surpassing his aunt's record that stood for thirty years.
"What an amazing accomplishment as a junior," Coach Turner said of his 6'5" junior guard. "We were talking because he passed his aunt tonight so that will be interesting around Christmas time, holiday time. A little trash talk but he deserves it, works his butt off, puts the time in, one of the hardest working young men that I have ever been around coaching and this is my 13th year doing that."
Preble Shawnee continued to extend its lead taking the third quarter 18-11 to lead 51-29 with three quarters in the book. Shrout buried two 3-pointer and a deuce for 8-points in what would prove to be his final points of the night as the Arrows would go to its bench for quarter No. 4.
The final period had the Arrows getting a 3-pointer each from Reece Smith, Josh Miller and Lane Lovely while Dylan Campbell, Cooper Shrout and Logan Hawley were knocking down 2-point fourth quarter baskets.
"I thought our starting five was solid for the most part," Turner stated. "I was really pleased with our bench. Our bench gave us some good minutes – that doesn't always show up on stats. Offensively when they came in they moved the ball, made the extra pass, took care of it, defensively they kept the energy up so I thought or bench did a great job. We were trying to keep some guys in there, keep them fresh."
With the win, Preble Shawnee advances to play the Versailles Tigers, 46-44 winners over the Milton-Union Bulldogs. The No. 2 seed Arrows represent the Western Ohio Athletic Conference (WOAC) while the No. 7 seed Versailles Tigers represent the Midwest Athletic Conference (MAC) when the teams take the court Saturday, February 25th at Northmont High School with a 1 p.m. start time.
"Saturday is going to be a tough one," said Coach Turner. "Versailles is really well coached and a good team. The big kid (6'8" Connor Stonebraker) is really, really good. It's not going to be easy and it's going to be very tough. It's two good teams and anybody can win."
"Anytime you can represent your league, that's what it's all about," Turners said of representing the WOAC. "I saw some coaches here tonight from the league and I text a couple the other night when they won so we're all together in this. Obviously we have a couple teams going to play each other but we want our league to be successful and it's great when we win – we want to continue to win."
BOXSCORE:
PREBLE SHAWNEE 66, WEST LIBERTY-SALEM 39
PREBLE SHAWNEE – M. Shrout 24, L. Hawley 8, I Blankenship 7, B. Robinette 6, Co. Roell 6, D. Campbell 4, R. Smith 3, J. Miller 3, L. Lovely 3, C. Shrout 2 – TOTALS 20 8-9 6 66
WEST LIBERTY-SALEM – M. Jones 10, T. Logwood 8, C. Poppe 7, Powell 4, M. Hostetler 4, B. Louden 3, Wallen 3 – TOTALS – 6 9-15 6 39
3-POINTERS
Preble Shawnee 6 (M. Shrout 2, R. Smith 1, I. Blankenship 1, J. Miller 1, L. Lovely 1)
West Liberty-Salem 6 (Jones 2, Hostetler 1, Louden 1, Logwood 1, Wallen 1)
SCORE by QUARTERS
20-13-18-15 66 Preble Shawnee
08-10-11-10 39 West Liberty-Salem