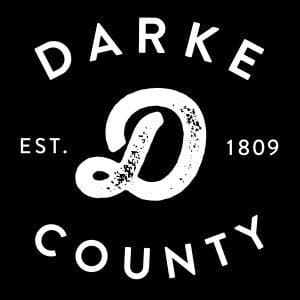 VERSAILLES—Rain or shine, Versailles Poultry Days remains the self-proclaimed "World's Largest Chicken Barbecue."
The festival sold out its supply of 37,000 chicken halves on Sunday evening a little after 7 p.m., breaking the festival record of 35,600, set last year.
Not only is it one of the biggest chicken barbecues in the world, but it's also one of the biggest Ultimate Frisbee tournaments in the world as well.
With a festival and tournament of its size, comes some very loyal attendees.
Jason Wedekind, of Denver, Colorado, hasn't missed a festival since 1991.
Wedekind, a member of the Denver Omelettes Ultimate Frisbee team, first heard about the festival while living Chicago.
"I had a friend say to me, 'You have to check out this Ultimate tournament, it's one of the best in the country,' Wedekind said. "I haven't missed one since."
A group of friends within Versailles organized the first Poultry Days Ultimate Frisbee Championship in 1983.
Wedekind also brings his children Ava and Jasper along for family time.
"We've spent a lot of time at McBo's over the years, but I think they kick us out earlier, and earlier each year," he joked.
The annual ultimate frisbee tournament has grown to become a top tournament, and one of three large tournaments drawing several thousand players, friends and family to Darke County every year.
Teams this year traveled from Atlanta, Knoxville, Toronto, Denver and more.
In addition to getting out and playing Ultimate, after Miss Chick is chosen, players vie for her to choose one of them as "Mr. Cluck."
For more information on Poultry Days go to versaillespoultrydays.com.