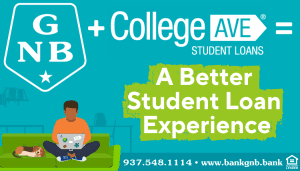 GREENVILLE – Mississinawa Valley hosted the Blackhawk Invitational Cross Country meet at Chenowith Trails with several Darke County and WOAC schools participating.
In the girls race it was a freshman Rachael Philliposian taking the top spot in a time of 21:54.55 and fellow senior teammate Ingrid Ojeda placed 8th.
Ansonia senior Peyton Billenstein was second in a time of 22:05.72 and her teammate sophomore Olivia Creager was 4th in a time of 22:28.10.
Arcanum senior Arianne Garrison was 3rd in a time of 22:21.57.
Bradford had two freshman runners finish 6th and 7th Savannah Beacherl and Natalie Wood.
Tri-Village freshman Addison Pipenger was 7th and National Trail senior Gretchen Murphy was 9th.
Mississinawa Valley won the meet with a team score of 19, National Trail was 2nd with 39 points.  For complete results go to: https://oh.milesplit.com/meets/540337-blackhawk-invite-2023/results/955382
In the boys race the Ansonia Tigers claimed the top 3 spots with senior Matthew Lee finishing first in a time of 16:59.45 with freshman teammate Bennett Lehman clicking on his heels finishing at 17:02.54.  Jr. Ethan Sparks was 3rd in 18:18.53.
Arcanum would lay claim to spots 4-7 with a trio of sophomores leading the way.  Micah Arbogast 4th in 18:28.37, Malachi Wrights 18:42.52 and Will Beisner 18:56.41.  Senior Kolin Frazee clamied the 7th spot at 18:56.63.
Host Mississinawa Valley has two runners and they both would finish next with Jr. Daniel Hartzell in 8th with a time of 19:09.24 and freshman Cades Hanes in 19:09.52.
Rounding out the top 10 was Tucker Denlinger of National Trail.
The Tigers won the meet with 25 points, Arcanum was 2nd with 30 point and Tri-Village came in 3rd with a team score of 76.
For complete individual results go to: https://oh.milesplit.com/meets/540337-blackhawk-invite-2023/results/955383