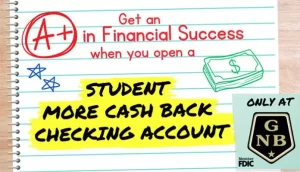 UNION CITY – Curtis Enis took time to talk to My County Link in the Blackhawks locker room after viewing the updated Mississinawa Valley football facilities for the first time including a large mural of Enis on the night the school honored him on the 30th anniversary of being named 1993 Ohio Mr. Football.
"I just did the math and I was 17 years old," Enis said. "God has made this possible. If I look back at it when I was 17 I had no idea what was going on but God has made this possible. I came here today because of who He is in my life. He has helped me realize everything that has happened. He showed me so much goodness. I'm beyond blessed to be here."
1993 OHIO'S Mr. Football | MISSISSINAWA VALLEY HIGH SCHOOL
PENN STATE UNIVERSITY | 1995-1997
CO-OFFENSIVE PLAYER OF THE YEAR | 1997 BIG TEN
1997 CONCENSUS ALL-AMERICAN
1997 HEISMAN TROPHY CANDIDATE
FIFTH PLAYER SELECTED IN THE 1998 NFL DRAFT
CHICAGO BEARS | 1998-2000
CLEVELAND BROWNS | 2001
"That is something we talk about in sports – that kids got DAWG in him," Curtis answered when questioned of the inscription on the sweatshirt he was wearing. "I've always heard that and people said of me … man, Curtis he's got DAWG in him. I took that and created an opportunity to reach young people when they ask that question … Do All With God."
"God will make things possible for you and sports will help you be able to realize that," he continued. "It's something I'm trying to reach younger people today so they can know who God is and God is going to do what He is going to do in their lives."
Enis is the son of Lincoln and the late Thelma Enis.
"My mother taught me humility, she taught me to be a good person, she taught me to understand that life has ups and downs but through God He would show you the way through His way," Curtis said of his mother. "She created such an amazing foundation, my mother and my father."
"I'm beyond blessed to be able to be here today because of her prayers and through some of the things I've been through to where I am able to stand here today with my family because of the love that she put into my heart," Enis concluded.