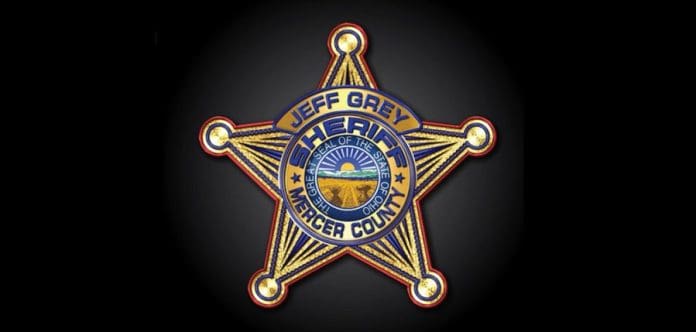 CELINA—Mercer County Sheriff Jeff Grey reports that his office is investigating the second fatal traffic crash in Mercer County this year. Mercer County Central Dispatch received a call 9-1-1 call at 6:14 AM thi morning of a traffic crash on US Rte 127, south of Fort Recovery Minster Rd in Granville Township.
The investigation revealed that Kevin Brunswick (61) of Piqua, was driving a 2020 white Chevy sedan, traveling north on US Rte 127. Todd Penhorwood (54) of Mt Victory, was traveling southbound in a 2020 white International semi-tractor and trailer. For an unknown reason, Brunswick traveled left of center, striking Penhorwood. Mr. Brunswick was pronounced dead at the scene.
Assisting at the scene were members of the St. Henry Fire Department, Burkettsville Fire Department, Southern Mercer County Joint Ambulance District, MCERV, Ohio Motor Carrier Enforcement and Mercer County Prosecutor Erin Minor.
The Mercer County Sheriff's Office Crash Reconstruction Team was called to the scene. This crash remains under investigation at this time and will be forwarded to the Mercer County Prosecutor's Office for review once it is completed.