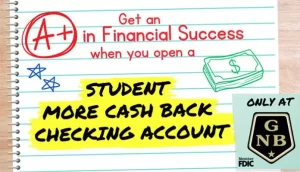 MARIA STEIN – In a battle of two teams ranked NO. 1 in their respective OHSAA divisions, The Marion Local Flyers came out on top 14-13.
"We knew it was going to be a tough game." Coach Ryan Jones said "I was really proud of the way our guys prepared all week. They gave it everything they had."
Versailles fought hard but a missed field goal in the first half and a missed extra point late in the game that would provide the margin of victory.
The Tigers started their opening drive at the 18-yard line and went 82-yards to score on a 6-yard pass to Lane Bergman. The Tigers were faced with a couple fourth and ones and managed to convert them to keep the drive alive.
Marion Local started at their own 20 when Leeland Bolins kick went into the end zone. The Flyers drove to the Tiger 30 as the first quarter came to an end. Facing a third and seven at the 15-yard line, Marion quarterback Justin Knouff scrambled out of a sack situation to score on a 15-yard run to tie the game at seven.
The Tigers had a chance to take a lead late in the second quarter with a field goal attempt from 37-yards, but the kick hit off the left upright. The Flyers would drive to the Tiger 20-yard line, but Michael Osborne tipped a pass that A.J. Griesdorn intercepted.
The Flyers Victor Hoelscher returned the second half kickoff to the 47-yard line. This jump started the Flyers who would score on a 5-yard run by Ethan Heitkamp to take a 14-7 lead. With the game into the fourth quarter the Tigers got the ball at Marion 22-yard line.
With 9:25 left the Tigers used a 16-play drive to score on a 20-yard pass to Zach Meyer making it 14-13. The extra point was wide right.
"I thought with two minutes to go; it always crosses your mind to go for two." Coach Jones said "I knew we had some time left, I didn't feel like there was a need to do it. At that point if you go for two, you still got over two minutes to go. There's no guarantee you win."
The Tigers attempted an onside kick but the Flyers recovered and ran the clock out.