GREENVILLE—LifeWise Academy exists to reach students in public schools with the gospel, provided the program is held off school property, privately funded and parent-permitted.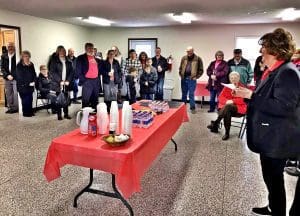 The LifeWise Academy was founded in 2018, launching the first two LifeWise programs in the fall of 2019. Greenville's Academy came to light in the Spring of 2022 – with the goal of opening their curriculum at the beginning of the 2022-2023 school year. Open to Greenville Elementary students in the 4th grade. They held their first class in September of 2022, in a building provided to them by the Trinity Wesleyan church on East Main Street. The church property adjoins the property of the Greenville Middle School building.
In the Fall of 2022, they began construction of a new facility just to the rear of the church.
The Greenville sight now offers instruction to 58 fourth grade students. They are hoping to expand with the addition of one more grade level for the next school year.
At today's dedication of the new building, which opened for classes on January 3rd., had an overwhelming attendance.
Pat Longfellow, the Program Director, welcomed everyone and gave an overview of LifeWise Academy and the new Greenville facilities. The funding of the building was provided through generous support by the Darke County churches coming together and donations from the public and businesses in Darke County.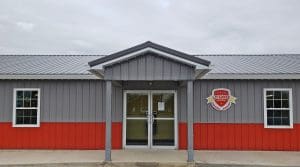 Greenville Academy board member Jeff Whitaker, along with our State Representative, Angie King, presented Program Director Pat Longfellow with a certificate of recognition from Governor DeWine and Lt. Governor Husted for the ribbon cutting and building dedication.
For more information on Greenville's LifeWise Academy, anyone may contact Pat Longfellow at patricialongfellow@lifewiseacademy.org or visit lifewiseacademy.org/greenvilleoh.
Photos by Chris Norris.